Latest Titles

Latest Additions to our Collection
most of our matches are available to download and all are on DVD compilation ...
links to our Bamazoo shop for downloads are given below ...
++++++++++++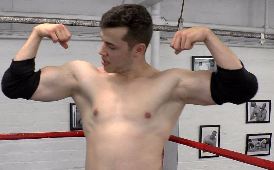 Lofty Valentino features in two custom matches
Dirty Habits 1
Lofty uses more power moves but LJ Silva is better at brawling and fighting,
until one of the guys dominates towards the end and produces an unusual flying knockout finishing move.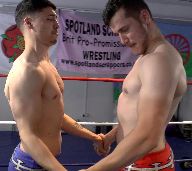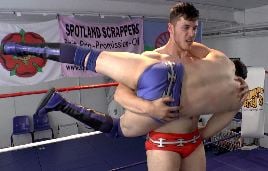 Download: Buy Now
Lofty Valentino v LJ Silva
Dirty Habits 2
again there's more slams and bearhugs than grappling,
with powerful Lofty trying to deal with cheating moves from Gypsy Joe
as the match develops into a brawl and a knockout win!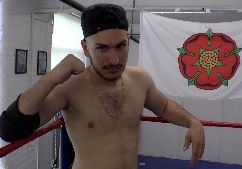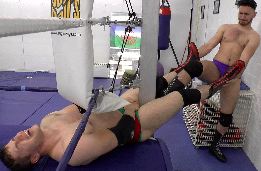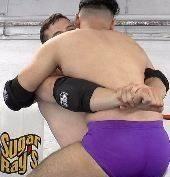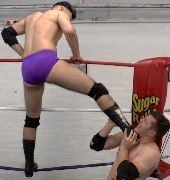 Gypsy Joe v Lofty Valentino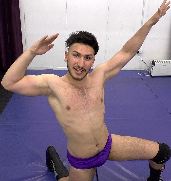 Download: Buy Now
Thanks to our Sponsor
Arstosur Customs
"... very much enjoyed the latest releases featuring Lofty Valentino.
I particularly appreciate the excellent camera work. I also find the sound very well done;
it is fun to hear the wrestlers talking to each other and revealing something of their personalities.
The videos are fairly priced and I like the "sporty" and unsleazy production values."
++++++++++++


Sammy Scrapper returns in Renatus 2
we're delighted to see Sammy back looking pretty fearsome
as he laughs at "skinny boy" Pete in this ring baptism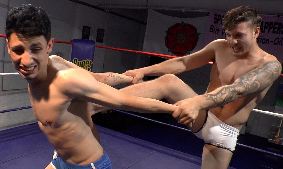 Sammy Scrapper v La'al Pete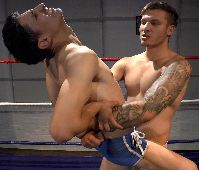 Download: Buy Now
++++++++++++
Bullseye Beatdowns 2
LJ Silva gives Ray Junior a boxing lesson




featuring LJ Silva v Ray Junior
PLUS
punchy clips from
Dirty Habits 2 - Renatus 2 - Spladle Splits 2
Stream / Download as part of our Beatdown Boyz series on Gumroad:
Buy Bullseye Beatdowns 2

++++++++++++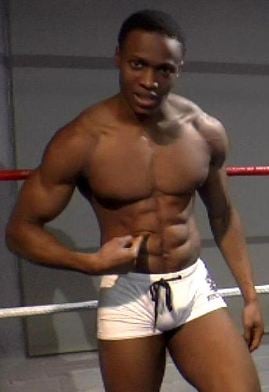 Introducing 8 Abs Aris
Abs Fab
Young Ady gives a warm Spotland welcome to 8 Abs Aris
a fitness model & novice wrestler making his debut in this promission match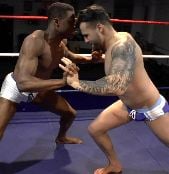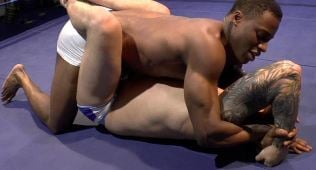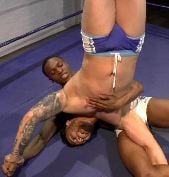 Young Ady
v
8 Abs Aris
in
Abs Fab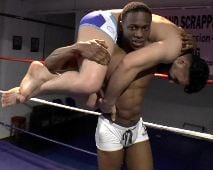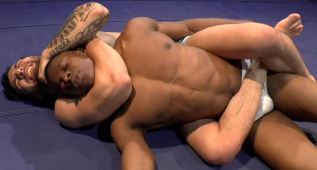 Download
:
Buy Now
"Absolutely Fabulous Match"
++++++++++++
*** Winter Warmers ***
There's snow on the ground at Spotland Towers
so we've put together some extended clips of our recent promission-style matches
on our Vimeo Channel:
https://vimeo.com/255420657
++++++++++++
Egg Tagging
Those of you who have been following us for a few years will be delighted to see the return of Sam Smiler
partnering newcomer Franky Dare in a tag match against the Brothers Grimm
for the Spotland Easter Egg Championship!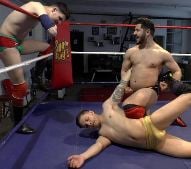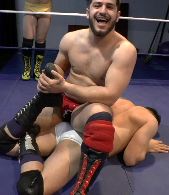 Young Ady & Sammy Scrapper v Sam Smiler & Franky Dare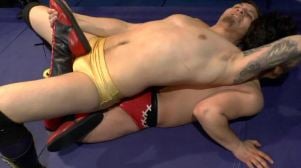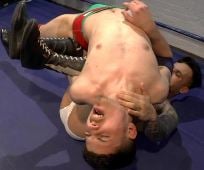 Download: Buy Now
"... That must have been a great bout to film and edit ...
plenty of old style Spotland from the Three Amigos and Franky is coming on well.
Good choice of gear enhanced the colour aspect and good flow of holds in the bout ...
10 out of 10 for the production ..."
++++++++++++

Outsiders
a trlogy of pro style custom matches
featuring
Young Ady with his henchman LJ Silva
v
Ray Junior leading "The Rookies"
Sammy Scrapper, Joseph Barbera & Franky Dare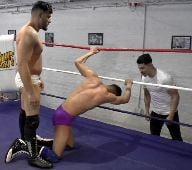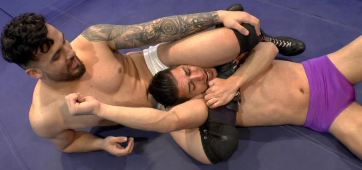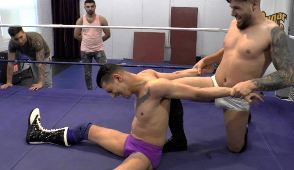 Young Ady v Ray Junior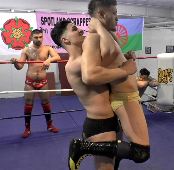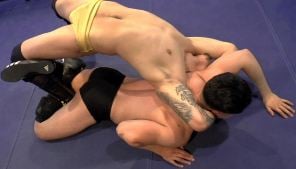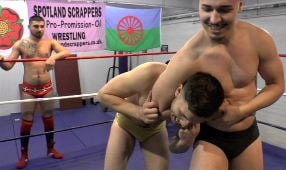 LJ Silva v Sammy Scrapper & Joseph Barbera






Young Ady v Sammy, Joseph & Franky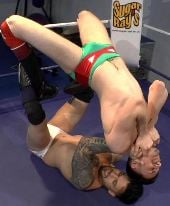 plus a few surprises along the way!
Download: Buy Now

With Thanks to our Sponsor
Rob Atlanta
"... the guys did a great job of capturing the spirit of what I was looking to produce.
I really appreciate how they tried to immerse themselves 'in character' to deliver.
Ady was especially good -- both his action and his smack talk. Really well done. And of course Ray made for a great jobber.
So please extend my thanks and appreciation to the lads."

"Well done for all Team Spotland on show must have been a lot of work to produce.
Plenty of good wrestling content with individual and combination attempts
plus Ady's own signature surfboard on display ... smiles and enthusiasm."
"So glad I purchased 'Outsiders.' Brilliant!"


Outsiders Finale
Smiler was Ady's oldest friend and protégé and he used his return from retirement
to stab Ady in the back at the end of the Outsiders series.
Ady is out for revenge and wants Sam to pay a price
so all the other "Outsiders" see what happens when you cross him.
Ady accuses Sammy of betraying him while
Sam says he was only defending some new lads
against an unreasonable Ady - it was nothing personal.
So Ady challenges Sam to a "loser leaves Spotland" match.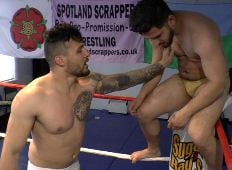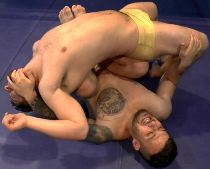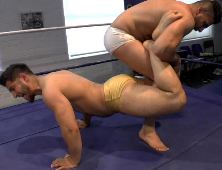 Young Ady v Sam Smiler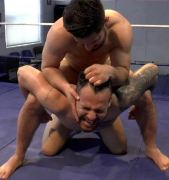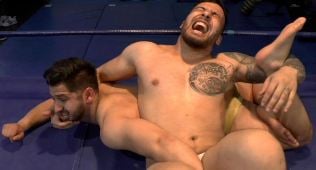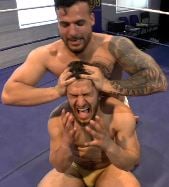 Download: Buy Now
Sponsored by Rob Atlanta
"... very happy. As always ... thanks!
I love that they are always willing to have fun bringing my vision to life.
Enjoy collaborating with you!"
++++++++++++


Sauvé Par La Cloche

French Wrestler Yourek challenges Young Ady
for the Spotland Pro Championship Belt
in this classic sporting contest
scheduled for 8x3min rounds





Young Ady v Yourek with Referee Nigel Crabtree



Download

: Buy Now

Sponsored by Paul Bonaparte
"That was a classy contest between two classy wrestlers."

"A really fantastic Brit Pro match, brilliant wrestling and wow no one executes the surfboard better than Young Ady,
that's why Spotland Scrappers are the best."
"... it's well edited and Ady did some brill bridge moves too ...Great stuff."
"Great atmosphere and camaraderie."

"Really enjoyed the 'World Of Sport' style Title Belt match between the lads.
Plenty of collar and elbow locks leading into some great technical moves and counters.
Ady reeling off the 3 in 1 Zoltan Boscik hold ...
Ady showed his wealth of experience with holds whilst Yourek was just managing to stay with him.
The final fall came from the Steve Grey v Richie Brooks era with the pin fall nearly coming from the suspended surfboard
... enjoyed that combination attempt but was only a matter of time before the closure ...
well contested and sporting approach from the lads which came across throughout the bout."


"I thoroughly enjoyed it and could feel the atmosphere."
"... now no.1 in my list of all time favourite matches ... excellent camera work and editing."

++++++++++++
Stripdown
a tuxedo challenge with a difference
as the guys are wearing casual clothing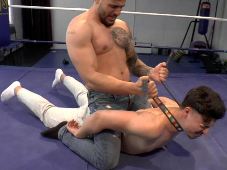 Young Ady v LJ Silva
&
Smashdown
two construction workers argue
over who should mix the cement!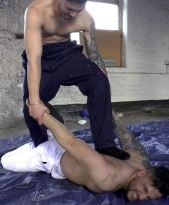 Sammy Scrapper v Young Ady
Double Download: Buy Now
"Really liked the set up for both bouts, and the contrast between them
(the combo of rip strip in the first with workers' gear in the second - two of my favourite scenarios).
Good to see Young Ady with both Sammy Scrapper and LJ Silva
(I like the fact you've got some new recruits to the roster recently, and I'm sure they'll develop well,
but I personally prefer the more muscular physiques until then!)
I thought the grittier location for the second bout was particularly good, and has given me some thoughts on future custom bouts
(how about two of the guys starting out in Victorian workers' gear in the annex like the clog bout you did a year or so ago?)
All in all, I reckon this goes on my list of Spotland favourites!"

++++++++++++

Ring Marvels
promission style matches in the Loft Studio ring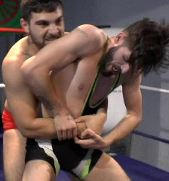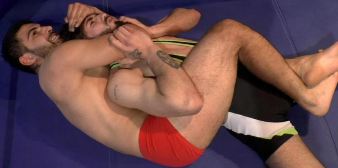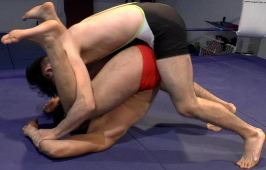 Joseph Barbera v Manni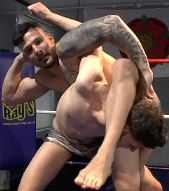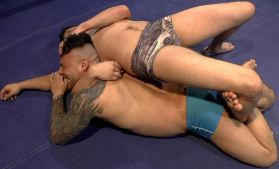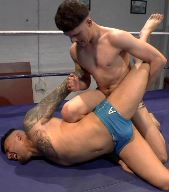 Young Ady v Franky Dare




plus Franky has to deal with two unexpected visitors!
Download: Buy Now
++++++++++++
Beemat Trials 12
rookies face experience on the grapplezone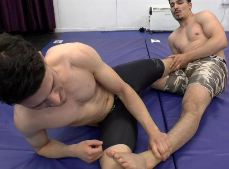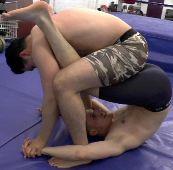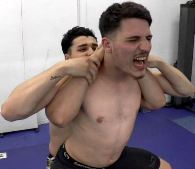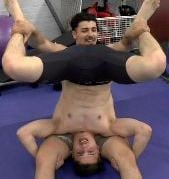 LJ Silva v Franky Dare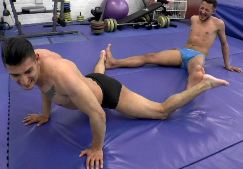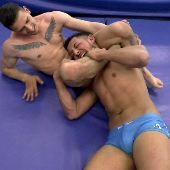 Ray Junior v Nova Donuto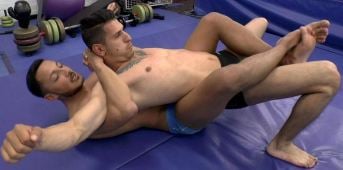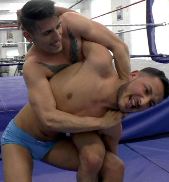 Download: Buy Now
++++++++++++

Crushsters 2
Young Ady toys with raw recruit Danny Boy
but it's a closer contest between Manni & Franky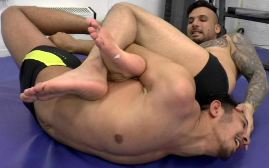 Young Ady v Dan Mettle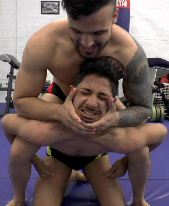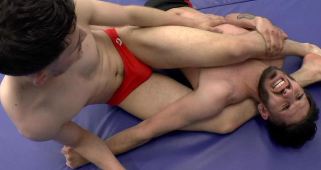 Manni v Franky Dare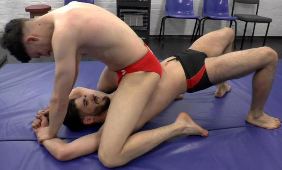 Franky's trunks sponsored by Bullseye Gear
Download: Buy Now
++++++++++++
Best Abs
our two novice wrestlers pose,
argue over who has the best abs
and test each other out in the ring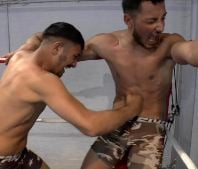 Nova Donuto v Danny Mettle
in our Beatdown Boyz series on Gumroad: Buy Best Abs
++++++++++++
Pin Points
at the end of a training session led by Sam
the guys practice their pins
in an energetic 3v3 tournament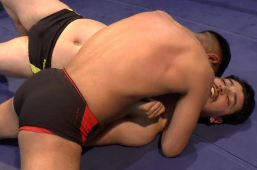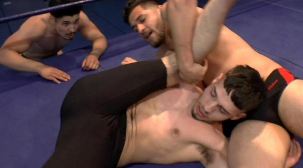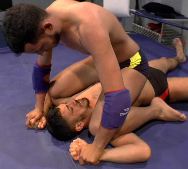 Sam Smiler - Franky Dare - Danny Mettle (Red Team)
v
LJ Silva - Nova Donuto - Alex Fratele (Yellow Team)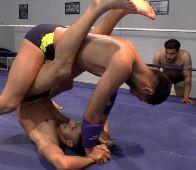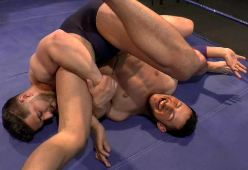 Download: Buy Now
"... good group session and allows the newbies to get some experience."
++++++++++++
Building Bridges
another in our custom series
with a slam & bridge theme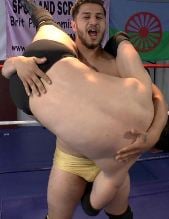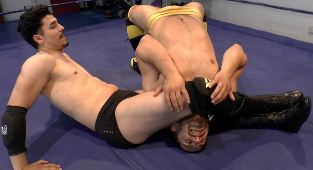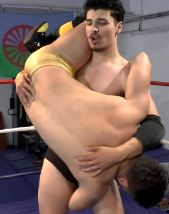 LJ Silva v Sam Smiler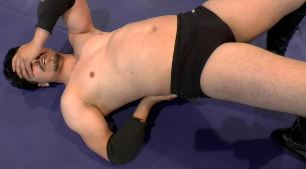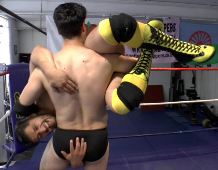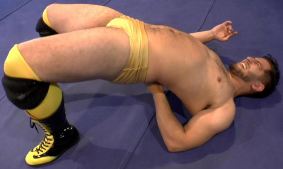 Download: Buy Now
Thanks to our Sponsor
Cloud One Customs
"The match is perfect! I love it. The choice of music is hysterical and a very nice touch!
It's amazing what you're able to do so quickly, based on another person's view of what their custom match would be.
Please thank the guys for doing such an awesome job, and let them know t really appreciate all the effort they put in
... it was fantastic! They really do work well together."

++++++++++++
Foursome
at the end of a training session led by Ady
the four guys have a tournament on the grapplezone
followed by a round of "winner stays on" fun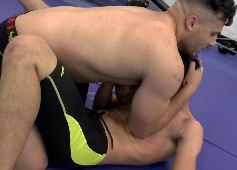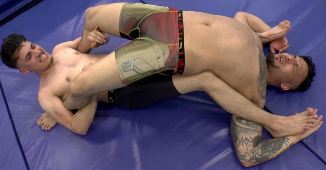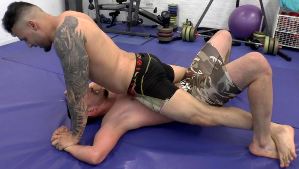 Young Ady - Franky Dare - Slim Nuez - Brasov Tiger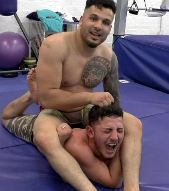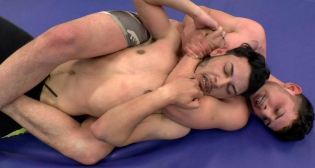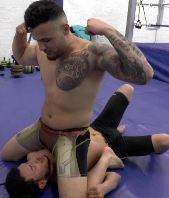 Download: Buy Now
++++++++++++
Double 8
three rookies in training matches on the grapplezone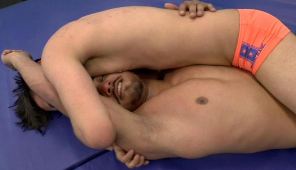 Danny Mettle v Sam T Roar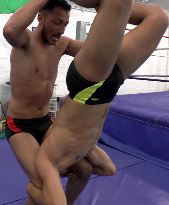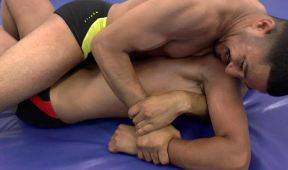 Nova Donuto v Danny Mettle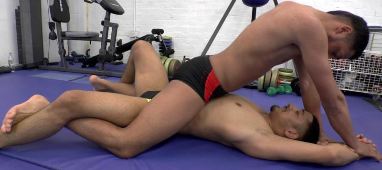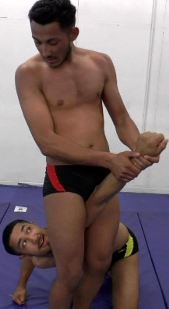 Download: Buy Now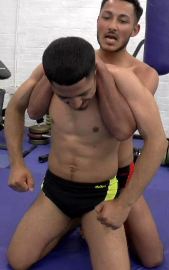 ++++++++++++
Spotland Snapreel
featuring newcomers
El Maz Morrison & Dan Mascat Mettle
plus recent custom matches

++++++++++++


Grapplezoners
two rookies make their debuts in matches with a couple of our more experienced mat grapplers.
Tall, lean Franky is a popular figure, whilst pocket dynamo Danny is rapidly gaining his own fan club!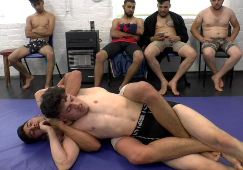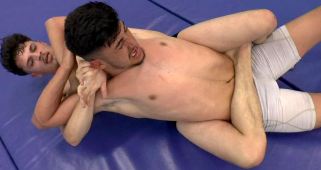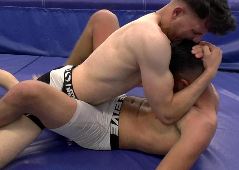 Franky Dare v Robyn Hudd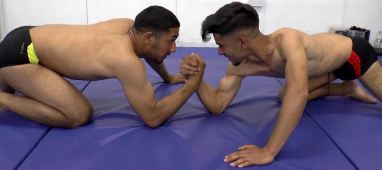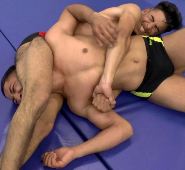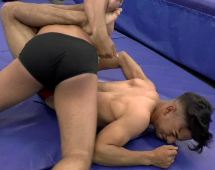 Danny Mettle v Bruno Baccy


Download: Buy Now
++++++++++++


Bodybuilder Toys
bodybuilder v skinny guy scenario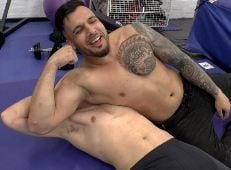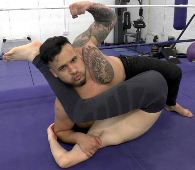 Young Ady v Franky Dare
plus
a dip into the archive sees La'al Pete in his initial try-out as "Young Phil"




Young Ady v Young Phil
Download: Buy Now

++++++++++++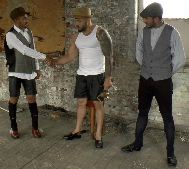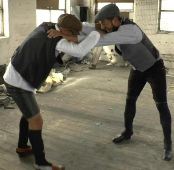 Trouble at t'Mill
shin-kicking into submission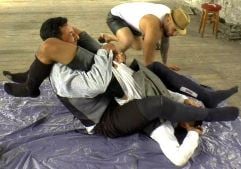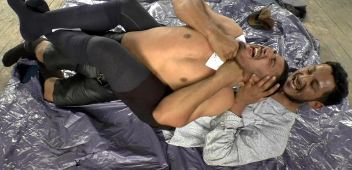 Danny Mettle v Max Morrison with Referee Ady Ramsbottom


Download: Coming Soon!

Custom Match sponsored by Lionel Messy
++++++++++++