On each video description, you will see a link to our download store hosted by Wayopay from which you can place an order using a variety of payment methods,
including PayPal, Apple Pay, Google Pay amd Android Pay.
After purchase, you will receive an email from Wayopay with a receipt and a link to download (& keep) your file.
Right click and save.

We also offer an extra option to rent specially selected videos at a lower price, which you can then stream only for 48hrs.
Also look out for our product bundles on offer from time to time!

If you have any issues regarding your purchase, your query may be answered by Wayopay Customer Support
or get in touch with Spotland Scrappers via the 'Contact Us' page. Spotland Scrappers comply with SCA regulations.
Thank You for your support.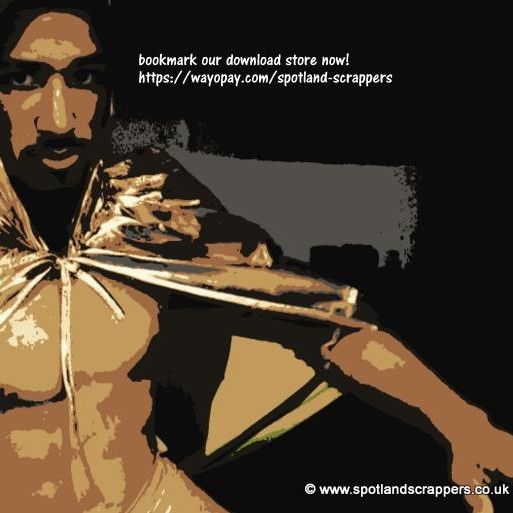 2022 Titles ...
Slimline Tonic 2 - Mats Promission
Belt Test - Ring Guest Custom
Figure It Out - Ring Custom Scissors
Beemat Trials 28 - Mats Promission
Ring Missions 9 - Ring Promission
Turbo Mission 2 - Ring Promission
Balloon Busters - Ring Comic Promission
Groundhug Day - Ring Guest Custom
Ring Moves 9 - Ring Pro Style
ScrapEx 1 - Ring Custom Punching
Whip Round - Ring Custom Promission
Three Steps - Ring Guest Pro Style
Beemat Trials 29 - Mats Promission
Skullduggery - Ring Mask Pro Style
Grapplin' Ring 3 - Ring Promission
Caught Napping - Mats Comic Promission
Blue Jeans 3 - Ring Jeans Promission
Spotlando 69ers - Mats ScrapEx Custom Scissors
Bo Feet - Ring Custom
TickleZone - Mats Tickling Comic Custom
Lobo Luchando - Mats Guest Promission
Turbo Challenge - Ring Mask Pro Style
Ring Trials 4 - Ring Promission
Split Ends - Mats ScrapEx Custom
Grapplezoners 19 - Mats Promission
Bear Baiting - Ring Guest Custom
Loblo Scrapper - Ring Guest Pro Style
Beemat Trials 30 - Mats Promission
Pro Club 14 - Ring Custom Brit Pro
Ring Missions 10 - Ring Promission
Grapplezoners 20 - Mats Promission
Pride Power - Ring Promission
Beemat Trials 31 - Mats Promission
Beemat Trials 32 - Mats Promission
Alpha Wolf - Ring Guest Pro Style
Chinlock Challenge - Ring Custom
Grapplezoners 21 & 22 - Mats Promission Bundle
Beach Boyz 2 - Outdoor Promission
Beemat Trials 33 - Mats Promission
Pride Power 2 - Ring Pro Style
Crushsters 9 - Mats Promission