Nicos Power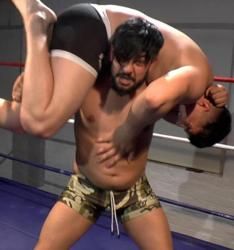 Height: 5' 11
Weight: 178lbs
From: Oldham, Lancashire.
Specialities: Promission, Submission, Custom Scenarios
There is a new force to be reckoned with at The Loft and his name is Nicos. Originating from the Greek term for 'victorious people', a name has never been so apt. This untoppable force has already become the thing of legends, being one of the only Scrappers to lift Flavi Forza! This mythical strength looks to be an unstoppable force and the other Scrappers will do well not to underestimate this unrelenting powerhouse.