PJ Pics News
News from The Loft Studio
Coming Soon

The Spotland Panto featuring Nelson!
Preview Clips: https://youtu.be/ZTKt_LM5O24


Manni Old'em v David Hitman
Sammy Scrapper v Nicos Power
two guys making their mat debuts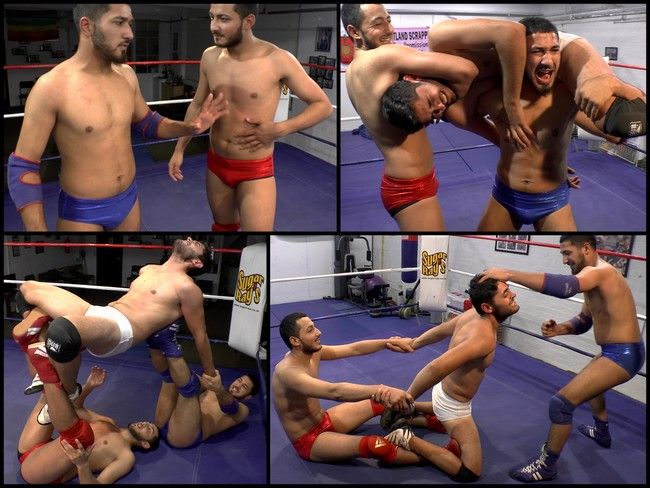 Max Morrison & Danny Mettle v Spanish Newbie in a 2v1 scenario
YouTube Preview:
https://youtu.be/Noi6h0pseNo
Latest Releases

Rainbow Tie-Ups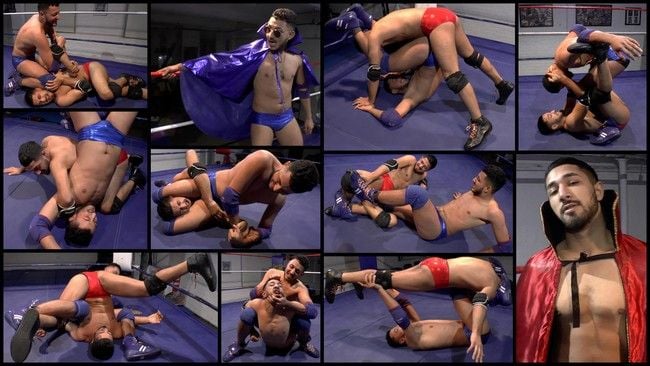 Download: Buy Now
Max Morrison v Danny Mettle
both guys have been training hard and take this opportunity to use some new moves
(and a few old favourites!) in a lively ring encounter.

Spotland Scrappers support Stonewall's Rainbow Laces campaign to make sport everyone's game.
https://www.stonewall.org.uk/our-work/campaigns/rainbow-laces-%E2%80%93-come-out-active-lgbt-equality-sport
Ring Moves 3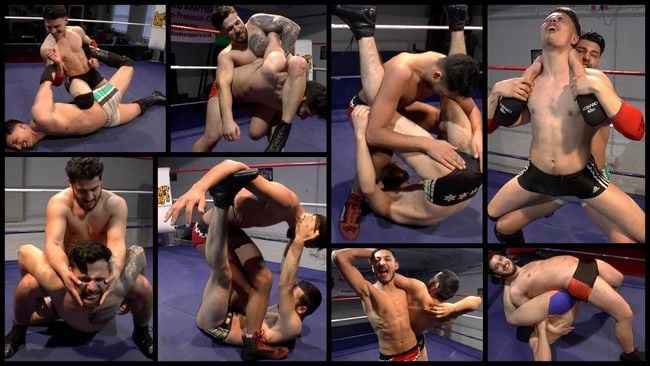 Young Ady v Sam Smiler
this recently found footage provides a real treat as our favourite vets meet in the ring
LJ Silva v Franky Dare
Franky has his work cut out against the heavier Silva
Max Morrison v Alex Beatboxer
a fun training match with these new lads on the block

Download: Buy Now
Ring Missions 2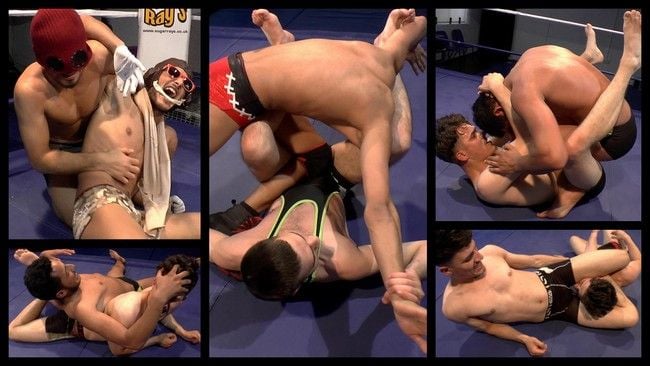 Download: Buy Now
Max Morrison v Franky Dare under the watchful eyes of trainer Master Ady.
Experienced technician Franky Dare v rookie lad Cheeky Chippy.
Masked pro El Maz Morrison v collegiate wrestler Alex McDonald new to the ring.
Tickler Giggles Gigglesworth v Gunner Mettle flying in to put a spanner in his works.
A compilation of promission variety entertainment with experienced guys and two rookies
barefooted in The Loft Studio ring.
I'm amazed that you pack so much enjoyable content onto one DVD."
Punching Bryan 3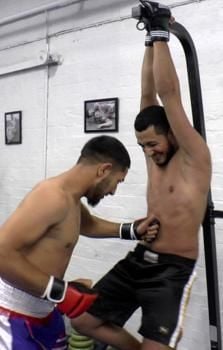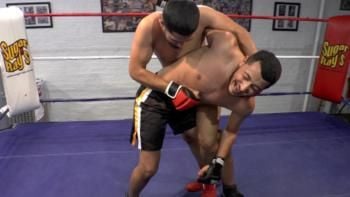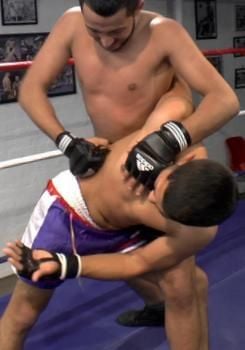 Max Morrison v Danny Mettle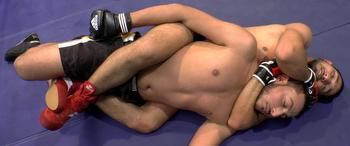 Download: Buy Now

The latest video in our Beatdown Boyz series.
The guys are wearing fingerless gloves, ankle boots and boxing shorts in this scenario.
Little Danny can just about reach up and hang from the frame of the punching bag stand, while Max tests his abs.
The two switch positions, then the action spills into the ring with more ab punching and grappling.
Eventually one of them is caught in a sleeper hold, and wakes up tied to the punchbag frame!

Fortnight 2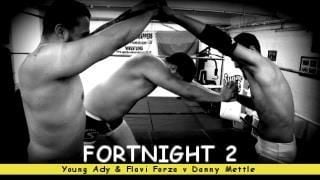 The Sequel !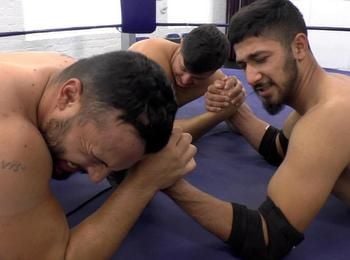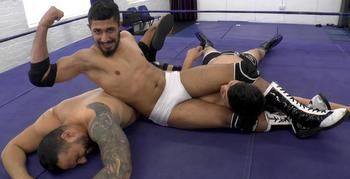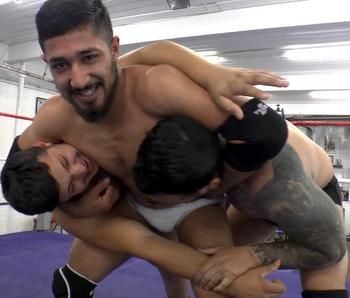 Young Ady & Flavi Forza v Danny Mettle

Download: Buy Now
Ady doesn't know what happened last time but he's brought help for this sequel. Flavi wonders how Danny beat Ady.
They say they are going to show Danny that he is too weak (hence fortnight, get it?) and they are strong.
A hypnotic contest sponsored by N Trance.
'The match was fantastic! You included everything I asked for. Thank you and the guys!'
Behind The Scenes Preview
https://youtu.be/CGud_7HAjpM

Other Recent Releases
Matman Cup 4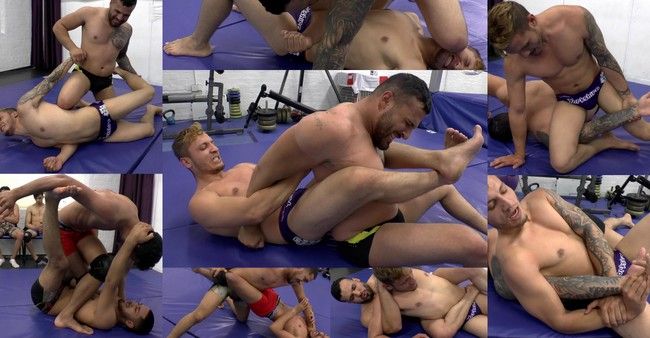 Young Ady v Sammy Scrapper
Max Morrison v Danny Mettle

Download: Buy Now
Young Ady challenges Sammy Scrapper for the Matman Cup.
Enjoy the brotherly banter and the quality mat grappling
as Ady tries to cut Sammy in his new tackle trunks down to size
plus
Max & Danny showcasing their skills
and introducing Benny & Jazz in a fun "round robin"

Dark Horse
Custom Match
Sponsored by The Welsh Warrior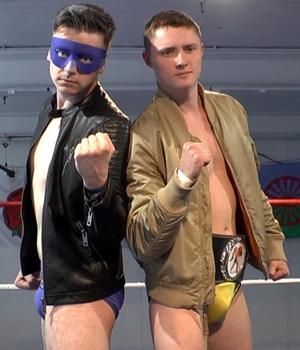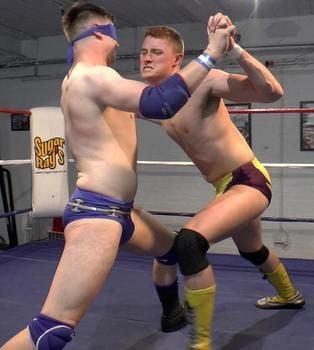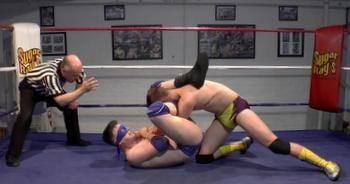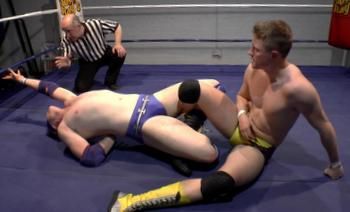 Rob Palomino v Jack Nero
Download: Buy Now

A classic two out of three falls or submissions to decide the winner
scheduled for 10 x 3 minute rounds
with Referee Nigel Crabtree applying the Mountevans Rules

Thrilling hard-hitting fast-paced action!
'Thanks so much for the custom match.
Rob and Jack really did a great job and it's probably one of the best I've seen.
I believe everything I asked for went in to it.
The public warnings and dirty tactics always make it fun to watch.'
'It's become a favourite of mine already.'
(Match Sponsor)

'Two words describe the bout , it was brilliant and awesome.'
'Many thanks for another fun-packed DVD compilation.
Dark Horse lived up to all expectations. Well Done.'
YouTube Preview:
https://youtu.be/LTMtq5Msn_0
Preview on our Pivotshare Channel:
https://spotlandscrappers.pivotshare.com/media/rob-palomino-v-jack-nero-(2)/90673/preview