About Us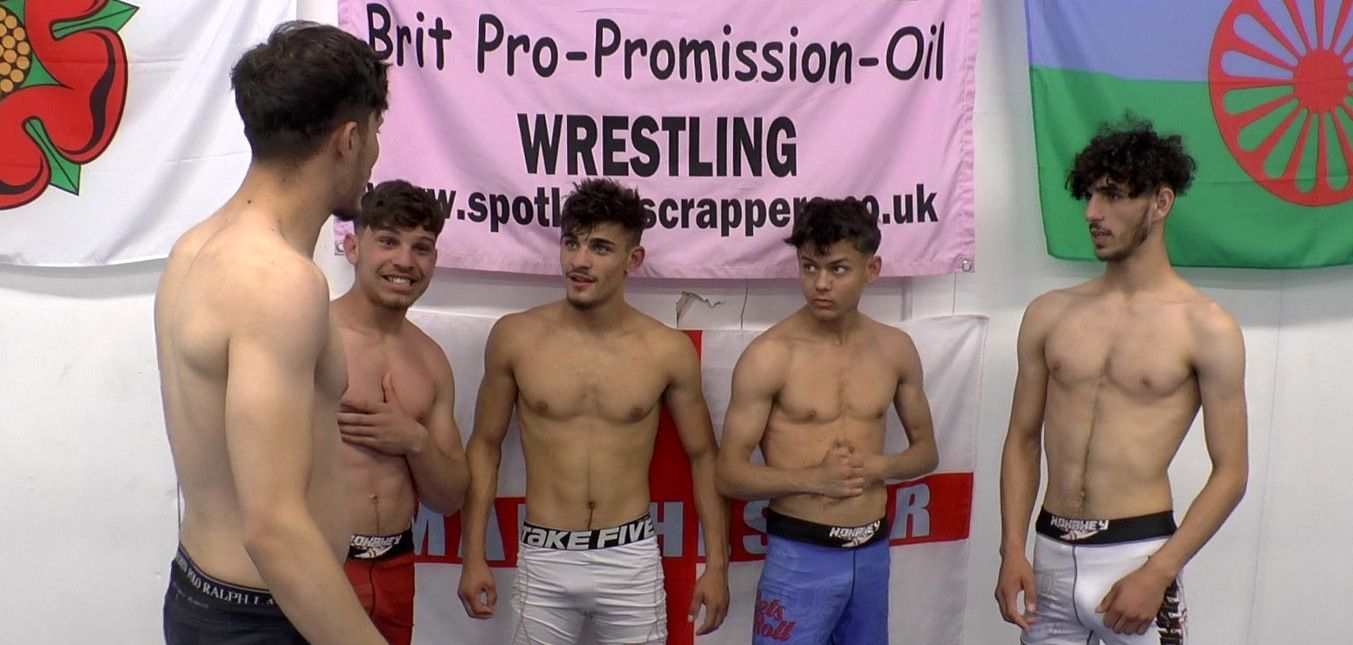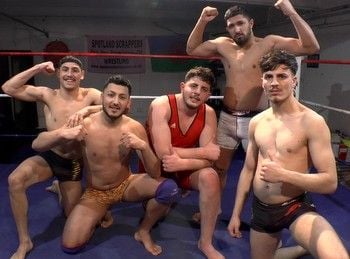 Spotland Scrappers Wrestling Group
The Group was founded in 2009 at Spotland Mill in Rochdale, Lancashire.
It's a non-profit making venture.
Income from sales & sponsorship helps to sustain our activities.
The guys are mostly working as car valeters, delivery drivers etc.
We endeavour to ensure a welcome for all.
Since 2013 we've met at The Loft Studio in Denton, east of Manchester.
Here we train regularly and film our videos in a variety of styles
ranging from old-school Brit Pro to submission contests and entertaining scenarios.
To help you browse our extensive Collection, it's divided into style categories.
You'll find Roster pages for our core group of wrestlers and guests.
There's also PJ's News on forthcoming productions.
All our videos are exclusive to Spotland Scrappers
and registered with the UK Copyright Service.
We trust you will enjoy browsing this website and watching our videos.
Look out for our special offer bundles.
Thank You for supporting Spotland Scrappers.
Following current Government Covid-19 regulations
regarding social gatherings, gym environments and sports,
group training sessions at The Loft have been curtailed.
We have a plan to re-open gradually with necessary procedures
such as temperature checks and cleansing stations in place,
when the present lockdown restrictions are lifted.
Stay Safe & Keep Well !

Pride. Honour. Respect. These are just some of the reasons why our stable of Scrappers go toe-to-toe but what else is at stake?
The Spotland Scrappers Pro Wrestling Championship
The highest accolade in the Brit-Pro division. The Spotland Scrappers pay homage to the style found in World of Sport but with a modern twist.
The Matman Cup
Any Scrapper aiming for the top in our Promission and Submission division has his eyes on the Matman Cup. The Loft's grapplezone plays host to a variety of technical sub/promission matches.
Spotland Awards
The Spotland Scrappers take pride in their work so receiving a Spotland Award is a real honour.
Awards include 'Most Popular Match of the Year' for our respective styles, Matman of the Year for individual performance,
and 'Most Promising Newcomer'.
With no permanent place to call home, The Spotland Scrappers searched far and wide for a venue to train, compete and pursue their passion for wrestling. After years hiring other facilities, they discovered The Loft in 2013 - a disused hat factory, stripped back to its bare form. The raw honesty of the place set a light in the founding Scrappers and as the team have developed, so has The Loft. Once just a dusty shell, Team Spotland have re-ignited The Loft with a wrestling ring, grapplezone, oilzone, and mutli-gym, and an atmosphere of passion skill and energy. Moores Hat Factory closed in 1970 and today, part of it lives on as our wrestling venue.
The lads enjoy going head-to-head in a range of settings & styles including ring, mats, oil, outdoors, comic book, lift and carry, scissors and many more.
Click here for more informaton on how you can create your own custom match.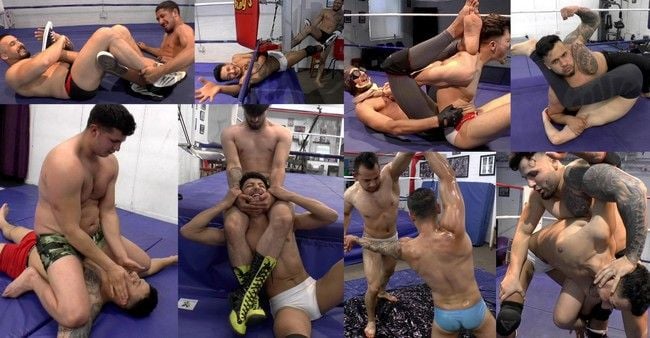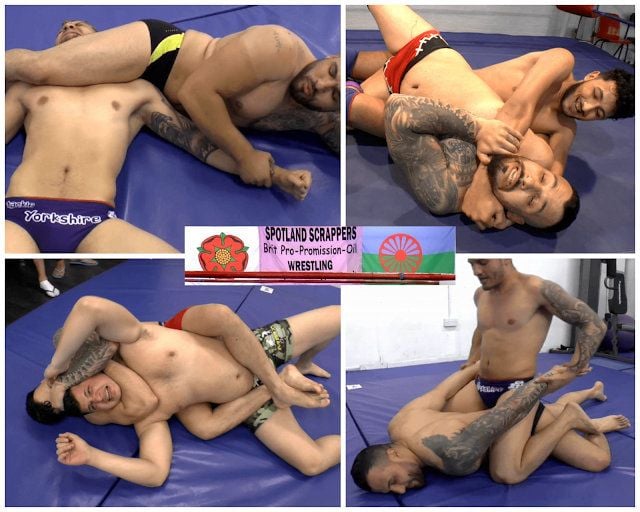 'Spotland has always been one of my favourites. With attractive fighters, great action, and very affordable prices, they have nowhere to go but up!

This year Spotland brought the heat with several memorable matches.
They have recently added new talent to their roster and overhauled their website as well.

I'm very excited to see what the fellas have in store for us in 2020!
I will be closely following them for sure!'
(kosubwrestle.blogspot.com)