Ukraine Crisis Red Cross Appeal – please donate
Team Spotland enjoy bringing you exclusive wrestling action in a variety of styles, from submission and custom scenarios to old-school Brit Pro.
Founded in 2009, for the past decade the scrappers have met at The Loft, where they compete with drive and passion, always giving of their best and aiming to achieve one of Spotland's accolades.
As a non-profit making venture, all income and sponsorship helps to sustain the wrestling club. Enjoy browsing our extensive catalogue by style or by roster member on Get Wrestle. Thank you for supporting the Spotland Scrappers.
The lads enjoy going head-to-head in a range of settings & styles including ring, mats, oil, outdoors, lift and carry, scissors and many more. Click here for more informaton on how you can create your own custom match.
The Spotland Scrappers Pro Wrestling Championship
The Spotland Scrappers pay homage to the style found in World of Sport but with a modern twist.
The Matman Cup
The prestigious annual competition taking place in The Loft's grapplezone. It also plays host to a variety of technical sub/promission matches.
Spotland Awards
We recognise achievements and receiving a Spotland Award is a real honour for group members. These include 'Most Popular Match of the Year' for our respective styles,
'Matman of the Year' for individual performance, and 'Most Promising Newcomer' for outstanding progress.
Supporters Favourite
We also encourage our followers to pick out their favourite match or individual wrestler.
Go to our Videos page for Latest Titles & Overview of our Collection
Preview of Max Morrison v Danny Mettle
Both guys have been training hard and take this opportunity to use some new moves (and a few old favourites!) in a lively ring encounter.
Spotland Scrappers support Stonewall's Rainbow Laces campaign
to make sport everyone's game.
Match Download at: https://getwrestle.com/p/rainbow-tie-ups-by-spotland-scrappers
Find Out more about the Campaign ...
https://www.stonewall.org.uk/our-work/campaigns/rainbow-laces

With no permanent place to call home, The Spotland Scrappers searched far and wide for a venue to train, compete and pursue their passion for wrestling. After founding the group in Spotland Mill, Lancashire, they discovered The Loft in 2013 - a disused hat factory, stripped back to its bare form. The raw honesty of the place set a light in the founding Scrappers and as the team have developed, so has The Loft. Once just a dusty shell, Team Spotland have re-ignited The Loft with a wrestling ring, grapplezone, oilzone, and mutli-gym, and an atmosphere of passion skill and energy. Moores Hat Factory closed in 1970 and today, part of it lives on as our wrestling venue.
I met some great friends when I went over to England to wrestle for Spotland Scrappers.
What an awesome group of guys they are. It's like a family there,
plus where else do you wrestle in custard or in a ring full of balloons? I still keep in touch with those guys ...'
(Cameron Matthews - wrestler4hire2.com/blogs)

'The lighting, the sound, the filming, the action, in fact the whole production values of your videos are superb ...'
(Rob)
'I really enjoy your new crop of trainees and fighters! Love your studio and your matches ...'
(Sheldon)

'The best, most enthusiastic, fun loving guys!'
(Glenn)

'I really do like your product, it's definitely unique from others ...'
(Jason)

'Just wanted to say how much I've been enjoying watching Spotland stuff lately.
Only really watched Tinsel Tag the other day, and loved it, especially the double Boston Crab. The whole thing was a joy to watch.
Joey is just so enthusiastic in anything he does, and his good humour is infectious. Love him dominating Vaz in Ring Trials 3, the makings of a lightweight heel.
Be great to see him in a Catchweight match, where the lighter guy destroys his bigger opponent.
I've downloaded Skullduggery, and loved that too, with great gear and of course, the masked man defeats his clean cut opponent - it was ever thus! Ha ha.'
(Derek)

'I'm watching again my large collection of Spotland videos. You certainly have developed into an expert cameraman; the closeups you do are especially skillful, but always in good taste. The trainees are photogenic, attractive, and seem to be having a lot of fun perfecting their moves. Joey, Al and Franky do some entertaining, comical "posing".
I am a most satisfied consumer of your productions, and appreciate that they are quite affordable.'
(George)
It was a pleasure looking at your updated website and seeing all the videos available now. A true 100% professional setup.
(Peter)

'The Spotland Scrappers have contributed a lot to the world of male wrestling.'
(Bearhug Buddy)

'You can't beat the cost of these matches. Just under $10 and you get awesome tight shots by the camera, good quality video, and some really great action!'
(Mikey)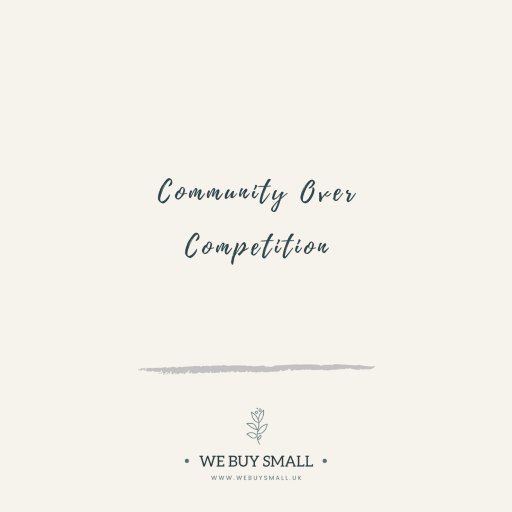 WeBuySmall
is sponsored by
Create Website Builder.
The website builder for Creatives, Makers
& Independent Stores.