Background
The
Spotland
Scrappers
Wrestling
Team
we enjoy wrestling
- have regular training sessions
- endeavour to ensure a welcome for all
a non-profit making venture
based at The Loft Studio
in Denton, Manchester, UK

income from sales & sponsorship
helps to sustain our work
Brit Pro - Matroom - Custom Scenarios - Fun
styles
DVD's & Downloads
shop online
Live Events
shows & parties


+++ an established group of experienced wrestlers and trainees welcomes new talent +++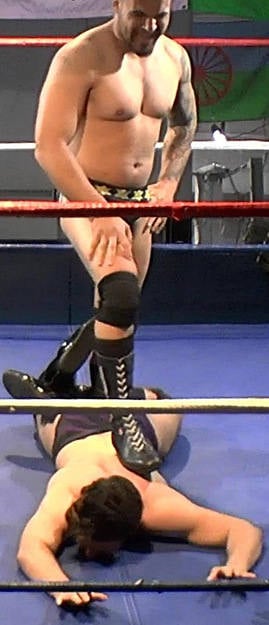 Young Ady


Team Captain



Our Collection of Wrestling Videos


is categorised into styles of
Brit Pro - Matroom - Scenarios - Oil etc
for ease of browsing
As well as

DVD compilations

,
most matches are available for instant

download

from our online

store



"I've got the store bookmarked. Its a good e-commerce site for buying your content."


Please note

our Download shop has moved to https://wayopay.com/spotland-scrappers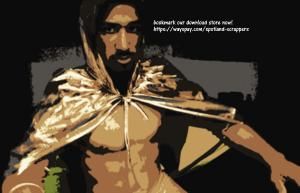 Want to see some punching?
View our

Beatdown Boyz

series on

Gumroad

:
https://gumroad.com/spotlandscrappers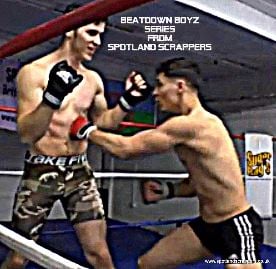 Preview action on our

YouTube channel


"Great channel and great wrestlers. Hope you guys are around for a long time."
"Have followed you for a while, but do not recall trailers of this quality.
I like the team work, the drilling, the work ethics. Thx."
"After many years of watching clips, thought it was time to download
five of your titles, to support you. Watched them all,
excellent sound and picture quality, and gents you are very entertaining."


you can also
see regular updates on

Facebook

@spotlandscrappers

Fans of old-school British Wrestling
will enjoy watching our Brit Pro bouts
"old-school Brit Pro with a modern twist" for a mature audience
who fondly recall bouts from halls like Belle Vue Manchester & Liverpool Stadium,
the Mountevans Rules, and enjoy watching wrestlers of today recapturing those days.
You can

stream online

from our new

British Wrestling at The Loft Studio

site:
https://spotlandscrappers.pivotshare.com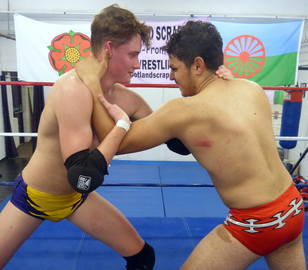 Rob Palomino v Joey Eden
in Apple of Discord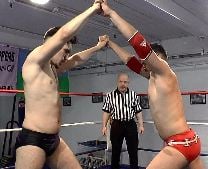 Gypsy Joe v Joey Eden
in Spotland Slamdown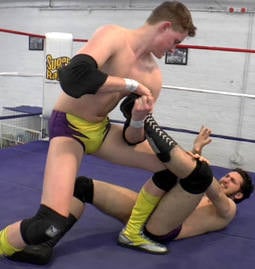 Rob Palomino v Gypsy Joe

in Gypsy Horseman
others prefer
Matroom

submission or "promission" styles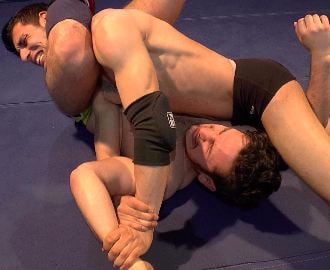 Gypsy Joe v Ray Junior
in Seeing Stars 3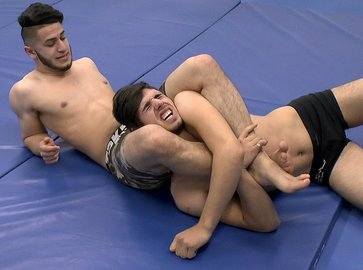 Sam Smiler v Manni
in Beemat Trials 5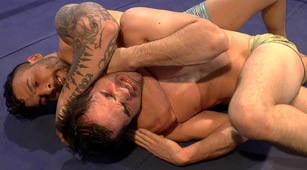 Young Ady v Jon Bilbao
in Hipster Boyz

Scenarios


with particular moves


such as "Lift & Carry" and Scissors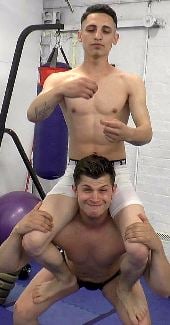 La'al Pete & Flavi Forza
in La'al Rider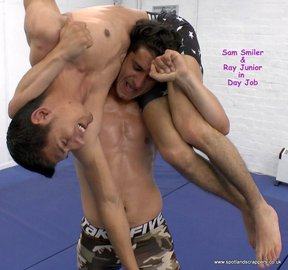 Sam Smiler & Ray Junior
in Day Job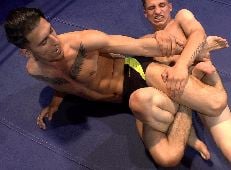 Ray Junior v La'al Pete
in Ray Jay's Scissors
oil, pool & messy matches!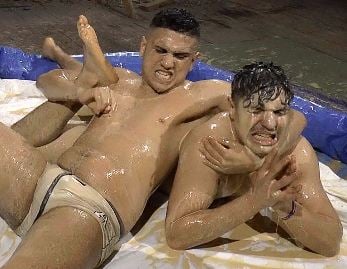 Adri & Joey Eden
in
Bisto Boyz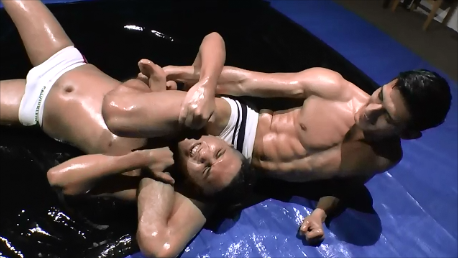 Ray Junior v Adri
in
Slide Rules 3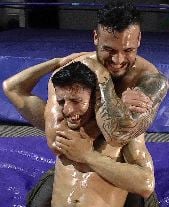 Young Ady v Ray Junior
in
Turkish Delight 3
Punching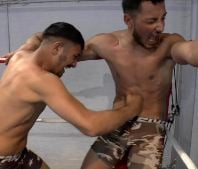 Danny Mettle v Nova Donuto in
Best Abs

Cameron Mathews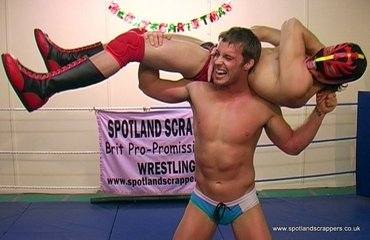 Cyril Lutteur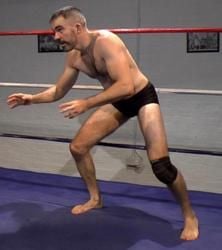 Tiger McGuigan Jnr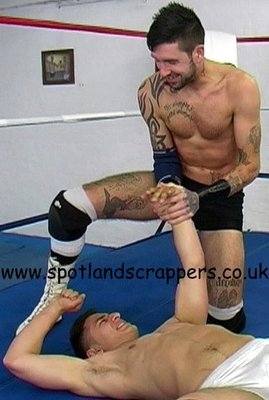 Johnny Hall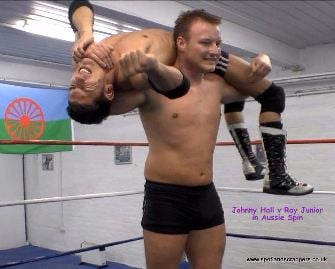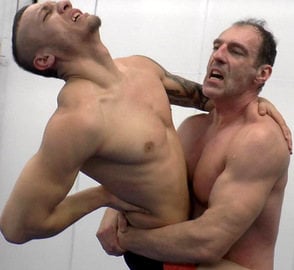 Muscleboy Josh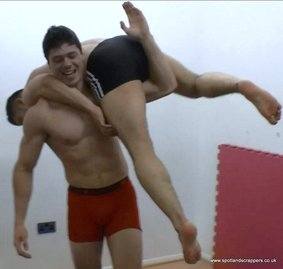 Custom Mat
ches
choose your favourite wrestlers, gear, moves
and we'll produce a video for you...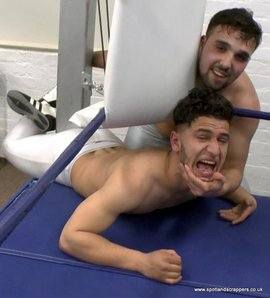 David Cuplu v Sam Smiler
in Lycra Lads popular series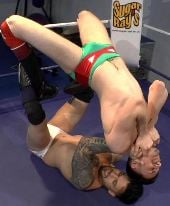 Young Ady v Franky Dare
in Outsiders five match scenario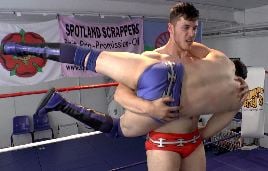 Lofty Valentino v LJ Silva
in
Dirty Habits 1
Spotland Experience
Training Sessions, Parties etc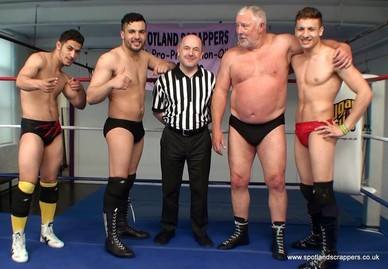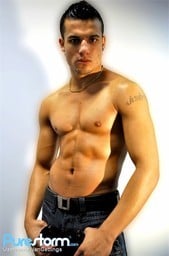 Photo Shoot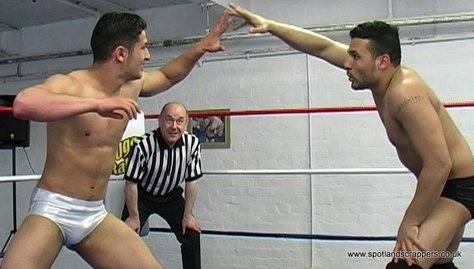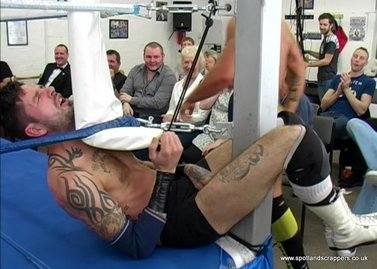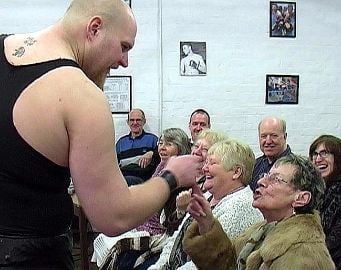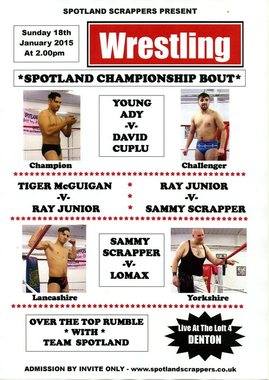 2018 Leaders
best
Brit Pro
match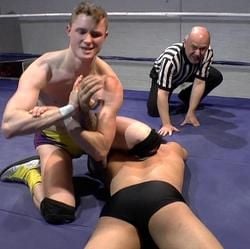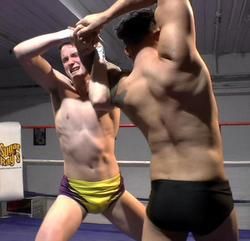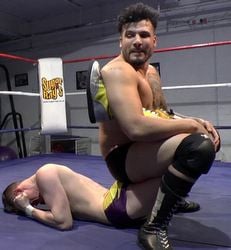 Young Ady
v
Rob Palomino
in
Lords Of The Loft

best
Promission
match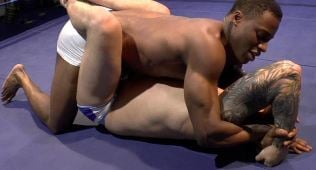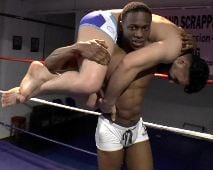 Young Ady
v
8 Abs Aris
in
Abs Fab


best
Custom/Scenario
match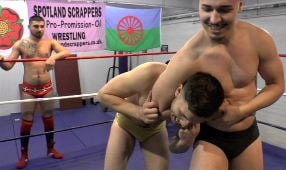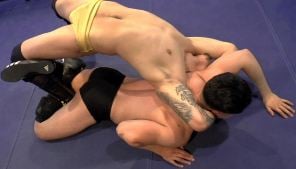 Team Spotland
in
Outsiders

most
Popular
match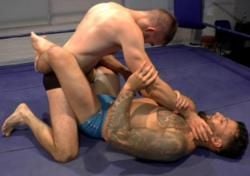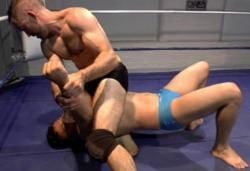 Young Ady
v
Cyril Lutteur
in
Nice One

Most Improved Newcomer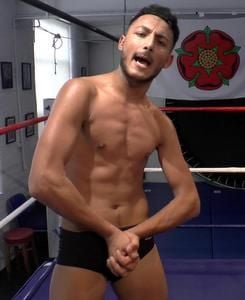 Max Morrison

For more details on any of our services
please get in touch via the
DVD Prices include UK Postage.
Additional charge for Air Mail international tracking service.
If you are unable to use our website shop payment gateway,
UK cheques & postal orders (payable to P.Jones)
are accepted
for DVD's.
Please use address on Contact Us page.
Please note that our

download

store is at:


Latest News from Wayopay
for our Supporters who use the Download Shop at:
https://wayopay.com/spotland-scrappers
Customer Accounts
You can now create an account to access all your orders in one place,
making it a lot easier to download past orders and access your downloads on all your devices.
Saved Cards
Alongside the customer accounts, we've made it easier to pay at checkout with saved cards.
When signed in, you can select from previously used cards to make purchasing super quick and easy.
"Find an order"
With our new feature, you can search for orders using your email address
and get access to your downloads instantly.
PayPal
Last but not least, a reminder that PayPal is now fully supported at checkout!
Thank You for your Support!
Our Work is Registered
with the UKCS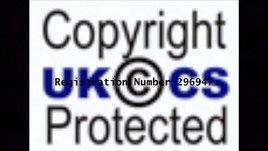 Registration No. 296947
Any unauthorised broadcasting, public performance, copying or re-recording
will constitute an infringement of copyright.
File-Sharing and Re-Posting of Videos
created by small non-profitmaking groups like ourselves
make it difficult for us
to continue to create new video productions.
Please note this site is best viewed using Mozilla Firefox


You are advised to encrypt all your web browsing
by adding

Https Everywhere

to Chrome or Firefox
thereby converting to a secure https connection.
Site last updated on Friday 13th May 2022
This website is currently being redesigned
so if you find some pages incomplete
please bear with us - Thanks!