Beatdown Boyz Archive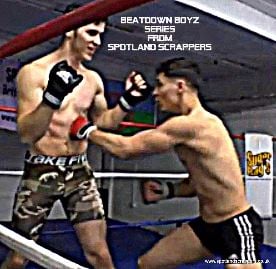 Sammy Scrapper v Carlos Luchador
in Scarface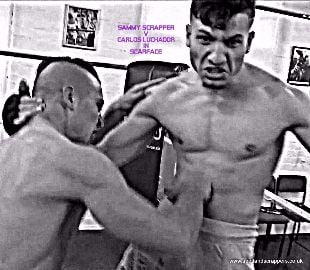 We are very pleased to welcome back
Sammy Scrapper
who shows the ropes to new kid on the block
Carlos Luchador
in our special launch video
"Scarface"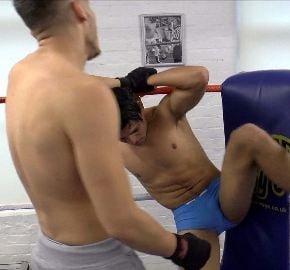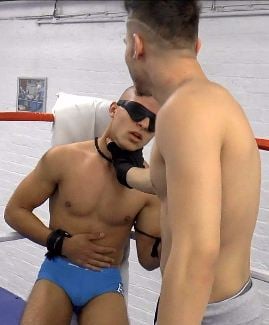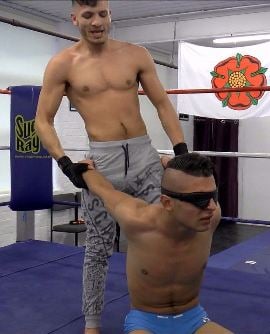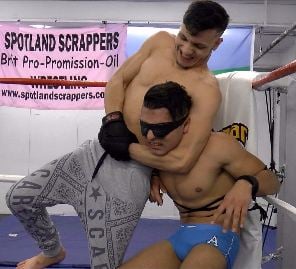 Lofty Valentino v LJ Silva
in One Two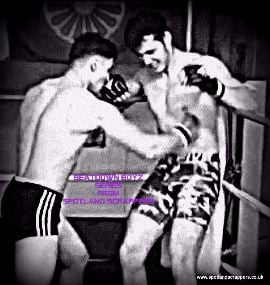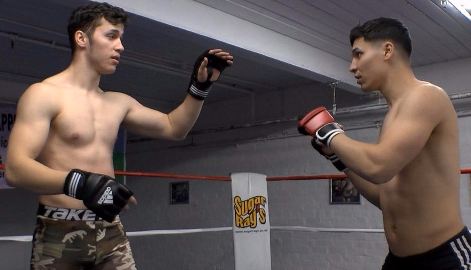 Lofty is coaching Silva
"Left Right"
"One Two"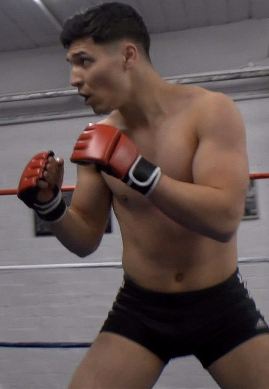 Lofty wants Silva to go home
but Silva wants a fight!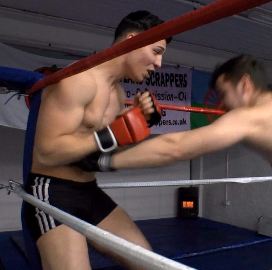 Lofty lands a punch
to Silva's abs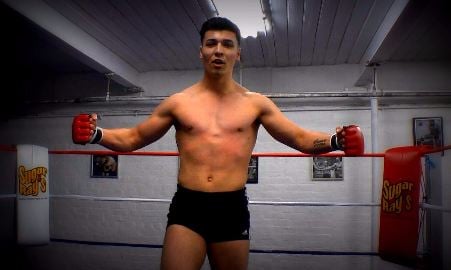 A "Boxer Shorts" video
from Gumroad

Gypsy Joe v Joey Eden
in Set-To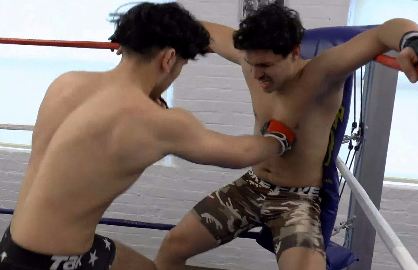 Joey Eden is in the middle of a circuit training set
and finds Gypsy Joe using his kettlebell.
A set-to in the ring follows!
Sammy Scrapper v Maly Bojovnik
in Czech Out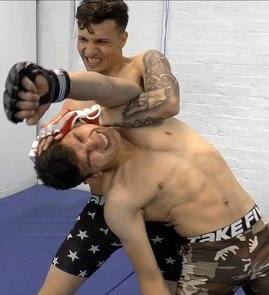 Sammy Scrapper puts the gloves on
to introduce fast-moving Slovak Maly Bojovnik
our New Kid On The Block
Gypsy Joe - Ray Junior - Sam Smiler
in Punching Bryan 2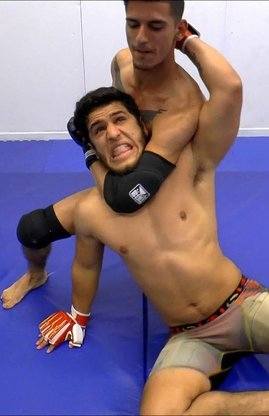 Gypsy Joe v Ray Junior
Sam Smiler v Gypsy Joe

Ray Junior v Sam Smiler
gloved-up on the Grapplezone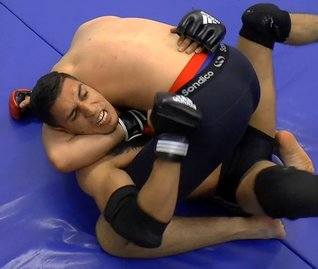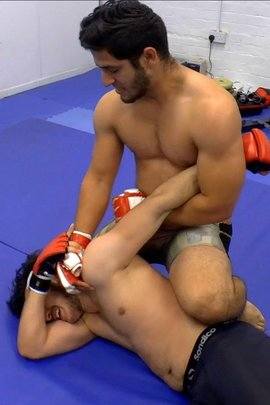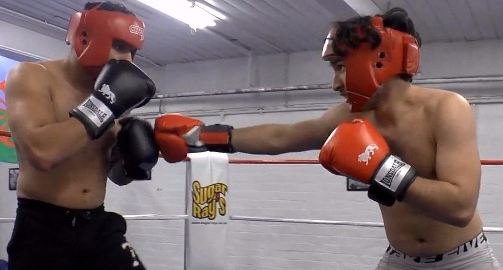 Young Ady & Gypsy Joe
in Sloggers
Funraiser
Boxing Challenge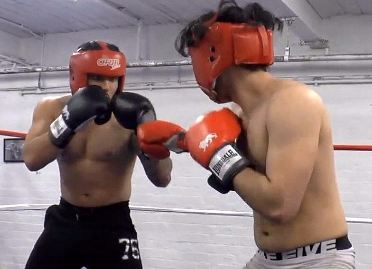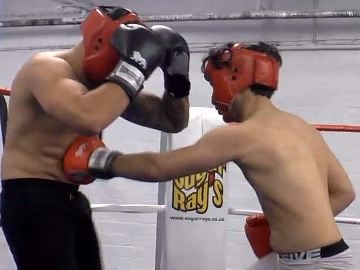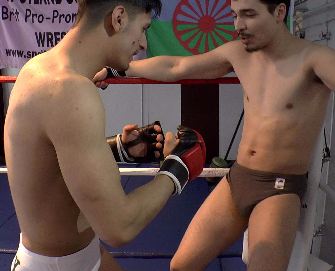 Ray Junior (Navy) v LJ Silva (Army)
in
Bullseye Beatdowns 1

abs challenge scenes from the Bullseye Boyz series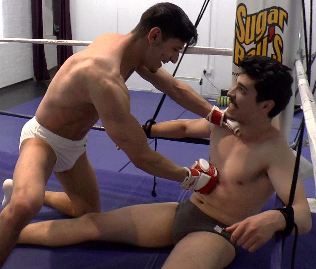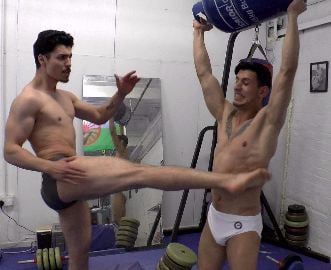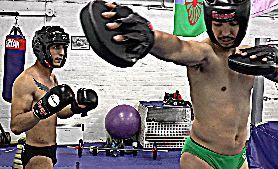 Ray Junior v LJ Silva
in
Bullseye Beatdowns 2
LJ Silva gives Ray Junior a boxing lesson


PLUS
punchy clips from
Dirty Habits 2 Lofty Valentino v Gypsy Joe

Renatus 2 Sammy Scrapper v La'al Pete

Spladle Splits 2 Young Ady v Lofty Valentino

Seven Guys in Four Scenarios!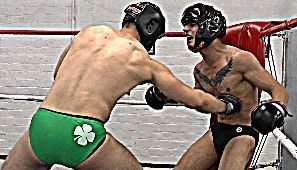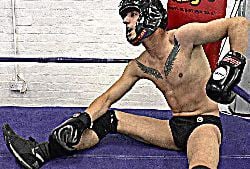 Sammy Scrapper v Ray Junior
in Punching Bryan 1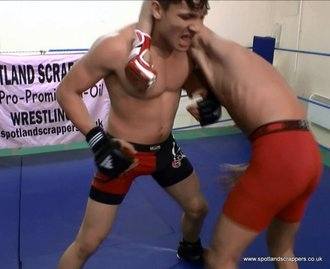 We dip into the Archive for our first boxing video highlights.
The loser of a wrestling match challenges his opponent to put gloves on. Ray Junior & Sammy Scrapper throw the punches during boxing & wrestling practice at Spotland Mill in the old days!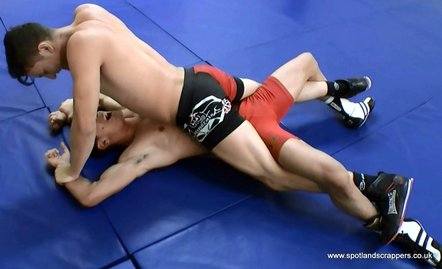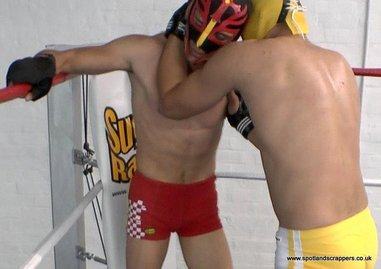 Mascara Junior v Joey Masque
in Los Enmascerados
There's European Disunion as two masked fighters dispute their right to appear in a future championship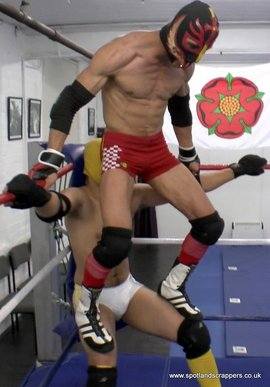 Mascara Junior v Joey Le Cache
in Los Enmascerados Return
our two masked wrestlers are back!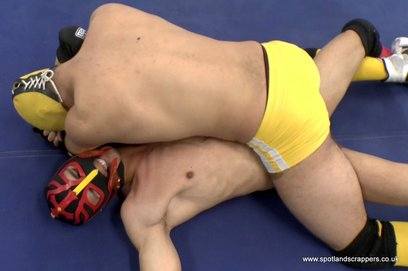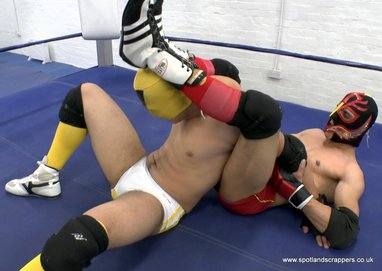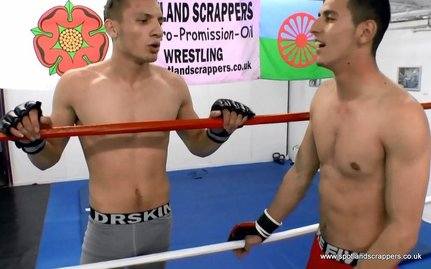 Sammy Scrapper & Ray Junior
with Sam Smiler
in Boxer Shorts 1 & 2


The first two in our series of scenarios with a punch, combining boxing and wrestling,
featuring Sammy Scrapper, Ray Junior & Sam Smiler.

Ray & Sammy play Rock, Paper, Scissors to see who has the strongest abs,
then Sammy takes the challenge into the ring.

Smiler tries to teach Ray & Sammy to train with a skipping rope but they soon lose patience
and push Smiler into the ring

From our 2015 Archive.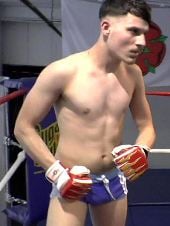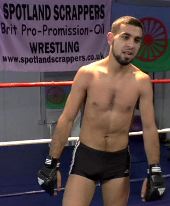 Franky Dare v Das Taser
in Boxer Shorts 3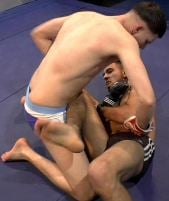 two trainees go head to head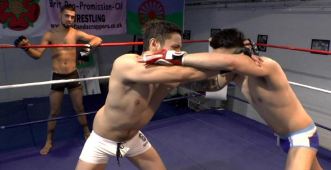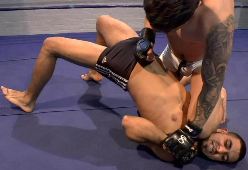 Franky Dare & Das Taser v Sammy Scrapper
in Boxer Shorts 4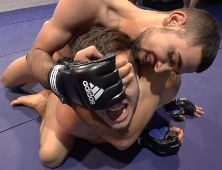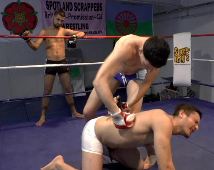 will Sammy be our latest "Rookie Recker"
in a 2 v 1 match?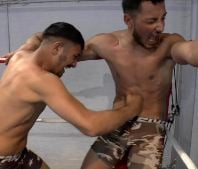 Nova Donuto v Danny Mettle
in Best Abs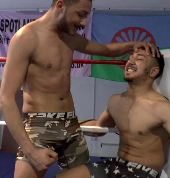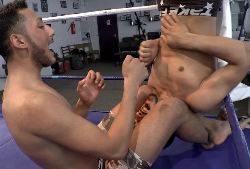 our two novice wrestlers pose,
argue over who has the best abs
and test each other out in the ring.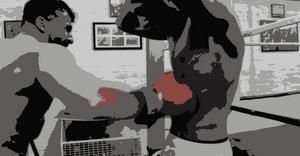 Ady with Max & Daz
Trainer Ady takes our two trainees through a tough abs-strengthening routine
with punching & medicine ball sequences.

************
Other Matches in our Collection
with a punching theme
The Two O'Clock