Cameron Mathews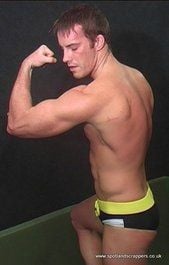 Cameron Mathews
well-known wrestling star from the USA
filmed for us at the end of his first UK Tour
"Who's The Boss?" 2
Sammy Scrapper asks the question once more
and this time gets some answers from Cameron Mathews
in this matroom match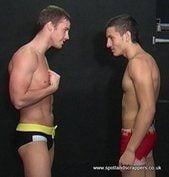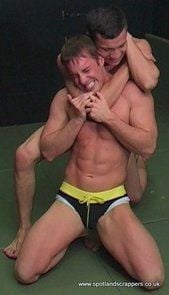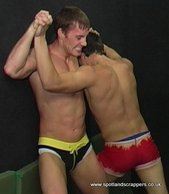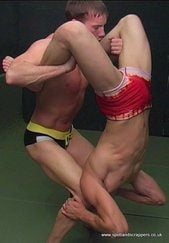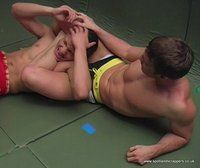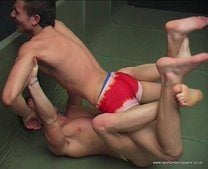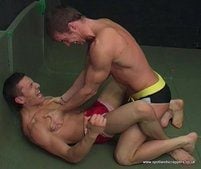 "Who's The Boss?" 2
is now available to download
from our website Shop - Downloads category
Live at the Factory
Show DVD
featuring Cameron Mathews
in Brit Pro style bouts

International Main Event
Cameron Mathews v Young Ady
plus
Tag Team Action
&
Over The Top Rumble Fun
with
Team Spotland!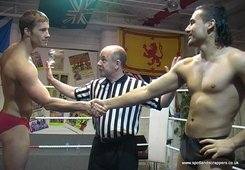 Cameron Mathews v Young Ady
with
Referee Nigel Crabtree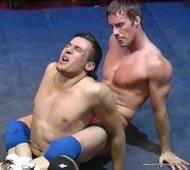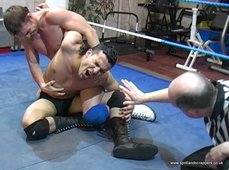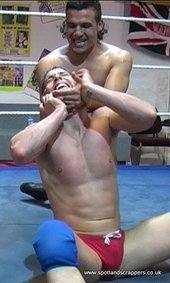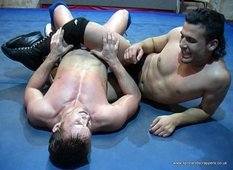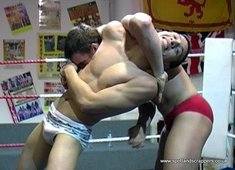 Cameron Mathews in Tag Team Action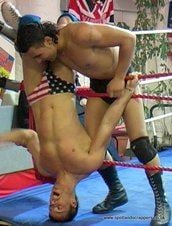 Over The Top!
Special Offer Double DVD
Live at the Factory & Who's The Boss? 2
available from our website shop
All Cameron's matches
are also available to Download

Seasonal Tag
International Tag Handicap Match
Cameron Mathews
v
El Diablos
Mexican Bandits or Chicken Fighters?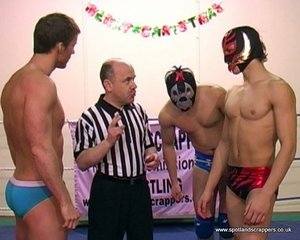 at the
Spotland Scrappers Christmas Party
with
Referee Nigel Crabtree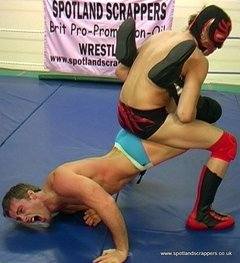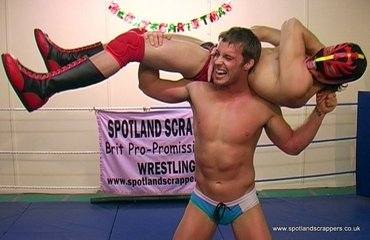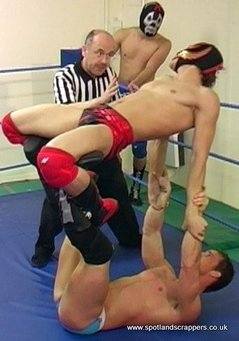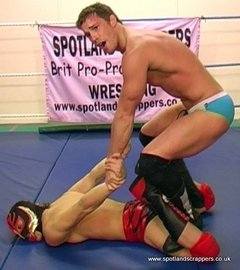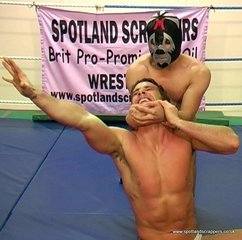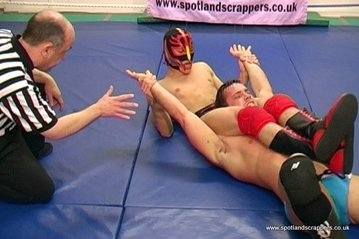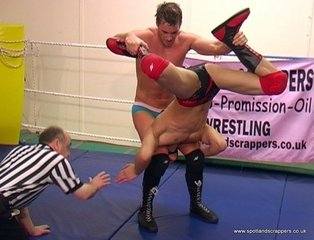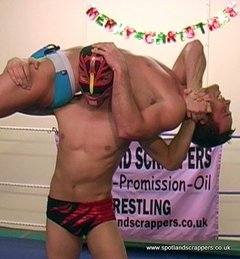 Available to Download
or on
Seasonal Fun DVD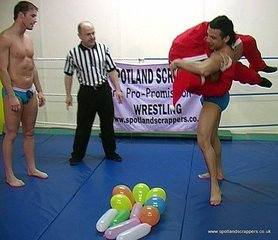 Cameron takes time out for some Party fun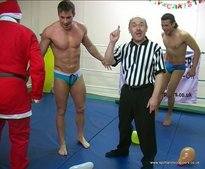 and
aims to be
King of the Oil
in
Slithery Scrappers
download
Oil Wrestling with Team Spotland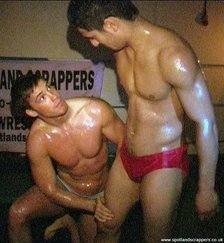 Cameron & Sam Smiler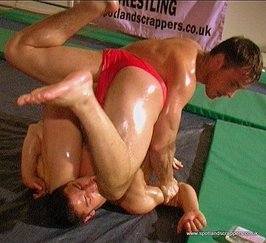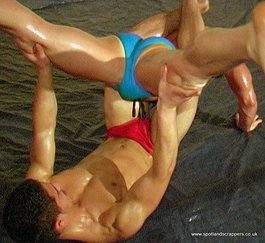 This match also features
on
Slither Factor
oil wrestling DVD compilation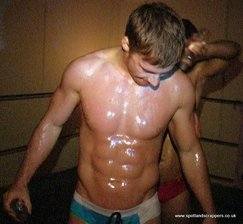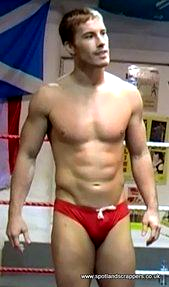 Cameron Mathews
Team Rumble
Cameron Mathews & Sam Smiler
v
Young Ady & Ray Junior
in Tag Team action
plus
Over The Top Fun
with
Team Spotland
and
Special Guest Cameron Mathews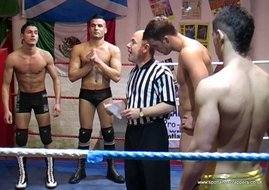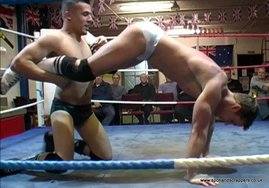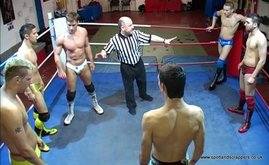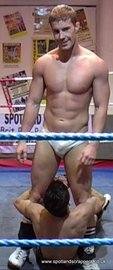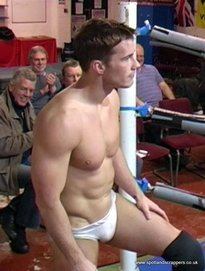 all matches available to download
***full event on "Live at the Factory" 2 DVD***
We welcomed Cameron back
to film with us
in October 2013
and he really took the biscuit
in



Custard Creams
with
Adam Flash
&
Team Spotland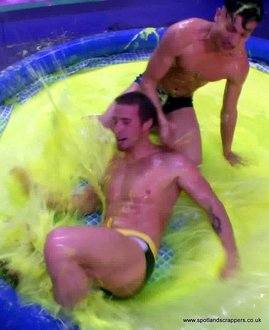 Cameron & Sammy Scrapper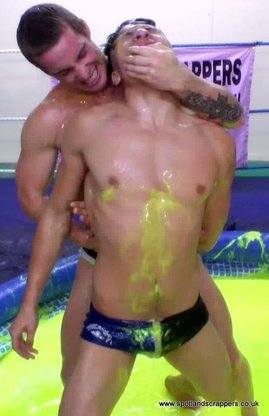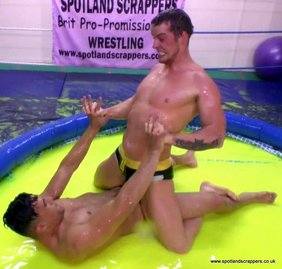 Cameron & Young Ady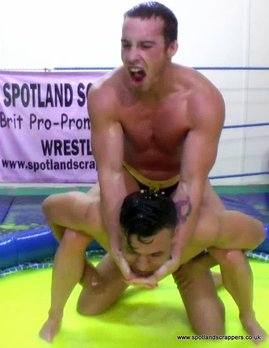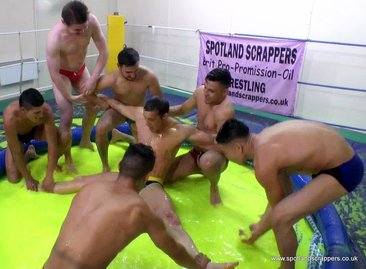 Team Spotland
Two Great Wrestlers

Cameron Mathews
(USA star)
v
Young Ady
(Team Captain, Spotland Scrappers)
in
Born Ready
"Best of Three"
a classic promission contest
refereed by Nigel Crabtree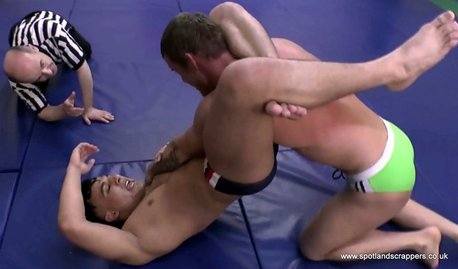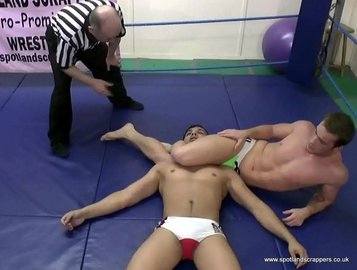 Cameron takes the "Winner Stays On" Challenge
in Challenge Contest
with Adam Flash & Team Spotland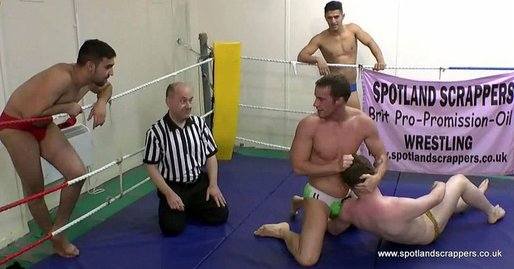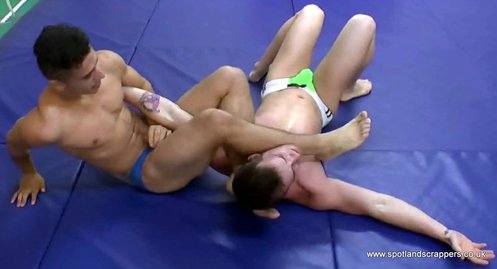 +++ A Special Treat +++
for
Cameron's Fans ...
three matches on DVD:
Born Ready
Challenge Contest
& Custard Creams
make the
Cameron Factor