'Really liked the set up for both bouts, and the contrast between them
(the combo of rip strip in the first with workers' gear in the second - two of my favourite scenarios).
Good to see Young Ady with both Sammy Scrapper and LJ Silva.
I thought the grittier location for the second bout was particularly good, and has given me some thoughts on future custom bouts.
All in all, I reckon this goes on my list of Spotland favourites!'

Young Ady v LJ Silva in Stripdown rip 'n strip
& Young Ady v Sammy Scrapper in Smashdown as construction workers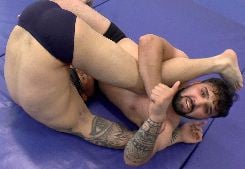 'Hey I just wanted to tell you that I loved the custom, I'll definitely be ordering another one soon. Keep the mask please.' (Spladle Splits 1 Match Sponsor)
Young Ady v David Cuplu in Spladle Splits focussing on spladle variants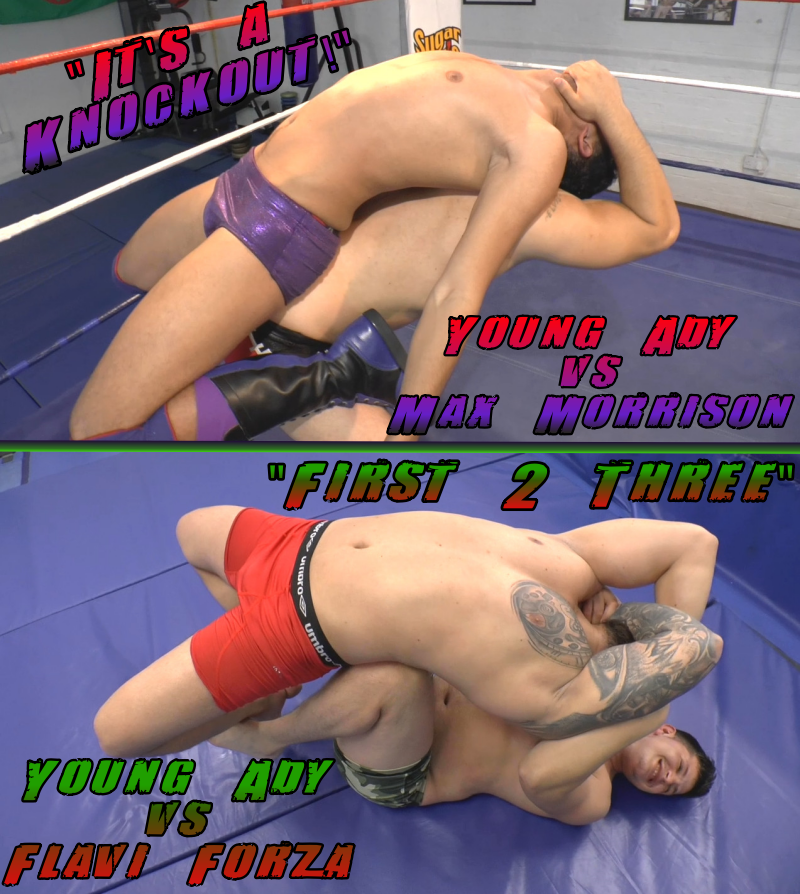 Mikey Aarons reviewed First 2 Three & It's A Knockout matches on his Submission Wrestling Blog
'I wanted an evenly fought first to 3 submissions/knockouts match.
I picked my 2 favorite brawny brawlers on their roster, Young Ady and Flavi.
The fellas did not disappoint me at all!
I requested a few specific holds but left most of it open to let the guys get creative...and they sure did! Seeing the strength and athleticism from these beefcakes was another great highlight of the match.
There were also plenty of great reversals and other surprises!'
Read the full review at:
https://kosubwrestle.blogspot.com/2019/09/review-its-knockout-first-2-three.html?zx=89c39f25be07f60f
Complete the following contact form and we will get back to you with a quote. As well as outlining your scenario, you may wish to include:
The Wrestlers
Gear
Entrance
Specific Moves
Outcome
Choose your Scenario. Choose your Scrappers. Choose your Gear.
Please get in touch for enquiries regarding custom scenarios and we'll get back to you. Please ensure you have read the terms and conditions above.
Thank you for submitting the contact form.