Live Events
Brit Pro - Promission
WRESTLING
LIVE SHOWS!
We offer Live Shows to venues across the UK
The presentation can be adapted to your needs
Brit Pro - Promission - Fun
(depending on available space)

two hours of varied action
with Team Spotland wrestlers

all equipment can be provided
suitable for friendly audiences,
pubs looking for something different,

At our first show at the Windsor Castle in Hounslow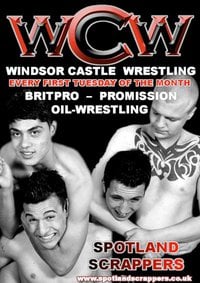 WCW Poster
Young Ady & Superstar Stan in action at the Windsor Castle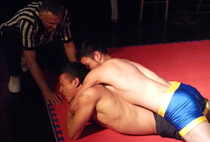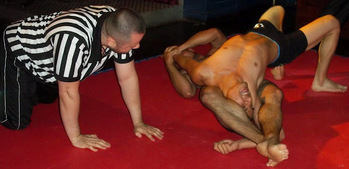 Windsor Castle Wrestling
with the
Spotland Scrappers


++++++++++++

Group Meets
we've been invited to show
demo matches at

Grapevine

meets
in Manchester


Feedback:
"The Spotland Scrappers were excellent...
friendly, sociable and very willing to show holds and techniques..."
"...a friendly bunch of young men with great skills...
wrestling them was lots of fun..."
"Spotland Scrappers participated with all the attendees..."
"Sam Smiler a great guy and fun to wrestle."
"Young Ady a skilled confident and awesome young man."
"Spotland Scrappers highly skilled and filled with infectious humour that set the tone for the day."
"I certainly didn't win against David but he let me have a couple of submissions and we had a good laugh too."


Open Wrestling Group Meet

on
Saturday 9th April 2016
at
The Wrestling Factory, Manchester
to
Celebrate Andy's Birthday!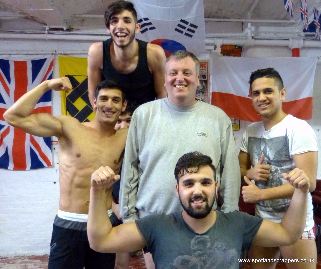 "brilliant"


Grapevine Wrestling Group
Saturday 2nd July 2016

"... great to have the super-talented Spotland lads there
to show us how it should/could be done
in their usual friendly and good-natured way."

++++++++++++
"Ask Him Ref!"
Live Wrestling Show
at
Bar Uber
Bradford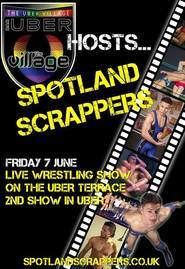 B
ar Uber
Photo Gallery
Pro Style Matches on a temporary Outdoor Stage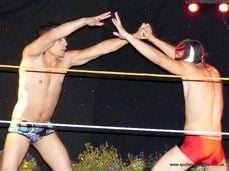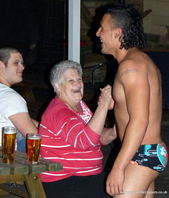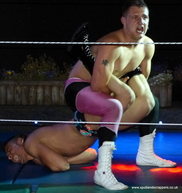 "What a fantastic show the Spotland Scrappers gave us last night...
many thanks to them."
(Bar Uber)

Bar Uber Show - 7th June 2013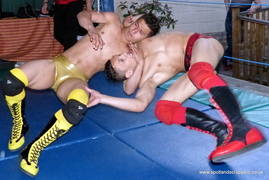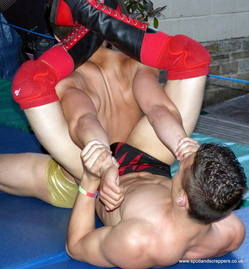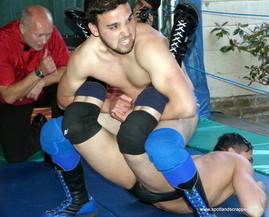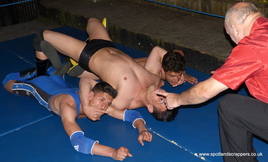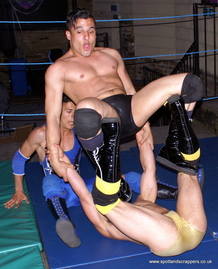 ***************


Live at the Factory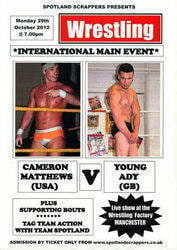 at
The Wrestling Factory, Manchester

featuring
Cameron Matthews
with
Team Spotland

special Show DVD & Downloads now available!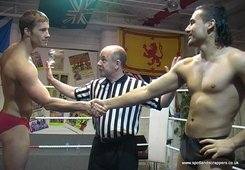 "...great wrestling
...the audience helped create a great atmosphere...
hope there's more live action to come."
"I enjoyed my first live show and meeting the team, what a great bunch of lads."
"...thanks for another superb evening's entertainment.
I had a great time and really enjoyed the bouts."
"Thank you for a brilliant night's wrestling at the Factory.
Looking forward to many more DVD's and live events."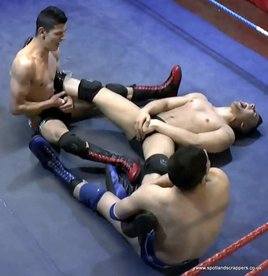 3-way action with
Young Ady, David Cuplu & Ray Junior
during

Andy's Birthday Party

show

Free to View at:
https://www.dropbox.com/s/f4cpj02jpjrbl1h/Andy%27sBirthdayBashDVD.mp4


++++++++++++

Brit Pro Wrestling returned to Belle Vue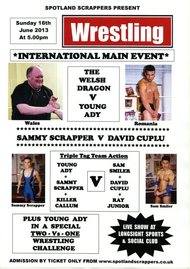 *** Spotland Showcase ***
Live Event
featuring
Team Spotland
Spotland Experience trainee debut
Longsight Sports & Social Club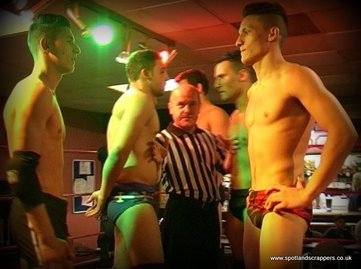 Team Spotland
with
Referee Nigel Crabtree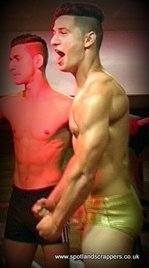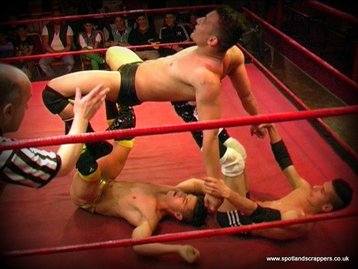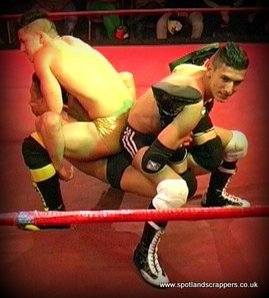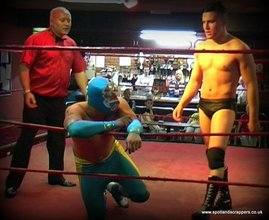 Mega Bucks
Young Ady v UK Sin Cara
in UWE Megaslam Wrestling Show
at Longsight
on
Summer Slams DVD & Mega Pics download
++++++++++++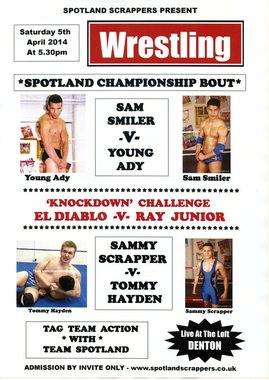 "Greetings Grapple Fans"
our first
Live at the Loft Show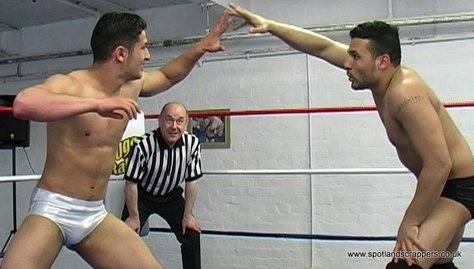 featuring
Sam Smiler v Young Ady
in the
Spotland Scrappers Pro Title
belt decider
plus
supporting bouts
with
Team Spotland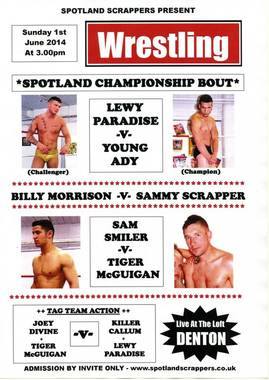 Live At The Loft 2 Show
featuring
Tiger McGuigan
Lewy Paradise
& Joey Divine
with Team Spotland
in traditional British Wrestling
available on DVD & Download

Some comments from our audience:
"Thanks for a wonderful day. I really enjoyed the show.
I can honestly say what a fantastic group of lads I met, every one was so friendly and welcoming."

"Thank you for yesterday's excellent show and meeting the guys, much enjoyed, learned a lot,
these guys really do put effort in to make the show. I'll keep my eyes open for the DVD."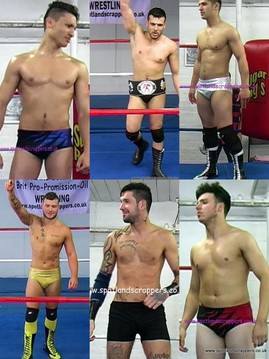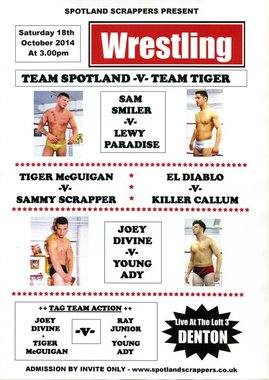 Live At The Loft 3, 4 & 5 Shows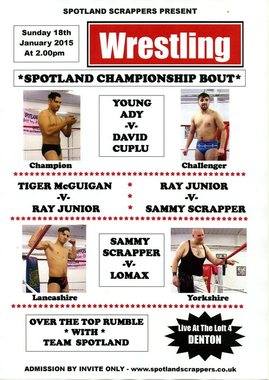 "The live event was brilliant.
Can't wait to see the recording."
"Thanks to Spotland Scrappers for making me welcome at Live At The Loft 5 today!"

"... Ray Junior is just as brilliant, funny and cute as it's possible to be ..."
"Well done to all concerned ..."
"Looking forward to many more outings to The Loft Studio"
Please Contact Us


if you would like to be in the audience
for one of our future events